Just a few days ago, Lady Gaga took to her Twitter account to announce some big news:
Attention Little Monsters BIG NEWS; I will unveil the Born This Way album cover at 1am EST tonight. PUT YOUR PAWS UP!
As time went on, the tweets continued:
56 MINUTES. THE HAUS OF GAGA WILL UNVEIL THE BORN THIS WAY ALBUM COVER.

15 minutes. #BTWCover. "Get your hot rods ready to rumble, cause' were gonna fall in love tonight"- HIGHWAY UNICORN (ROAD TO LOVE)

5 MINUTES. "Get your hot rods ready to rumble, cause' we're gonna drink until we die."- HIGHWAY UNICORN (ROAD TO LOVE)
Then came the moment of truth. Gaga linked to a Twitpic revealing the album art for the much-anticipated album, to be released May 23. Here we go, everyone. The third major album to come from "Mother Monster" will be represented by…Gaga in a centaur-style position, head and arms making up the front legs of a motorcycle with embossed letters hovering above spelling out "Born This Way."
Hold on. Pause. What are we looking at? Is this one of those 'Game Over' screens at the end of a 1980s video game? Quite.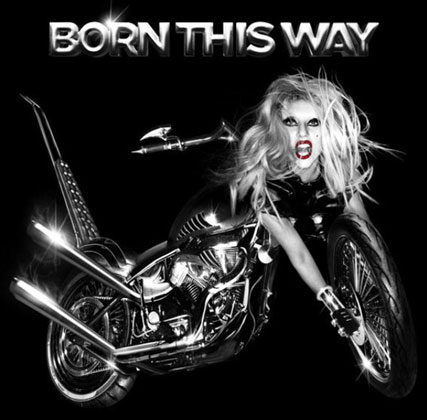 Leave it to Gaga to go for the "WTF" effect, but honestly? For someone who defends her craft so much, you'd think that something a little more worthwhile. Don't get me wrong: there are probably more than one million lines of defense for an album cover like this. Perez Hilton has even come out in support of Gaga, calling the art "polarizing" and saying that making it go against the grain of what people might expect is just what the pop queen is looking for.
Not every form of art has to be visually appealing, but it just makes one wonder: how will this new album match up to the crappy-looking image? And can you really judge a book by its…cover?