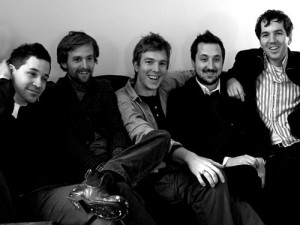 The end of the semester is right around the corner and that generally means that people are getting excited for either Slope Day or IC Kicks Back. So what do the shows have in store for us?
Slope Day will feature rapper Nelly, indie rock group Ra Ra Riot and rap duo The Cool Kids. Upon seeing this lineup, I let out an audible "huh." To me this doesn't make any sense. I can see trying to appeal to a variety to tastes, but the gap between rap and baroque rock is just too big to jump. And call me crazy, but isn't Nelly a little past his prime? If we wanted to go back to middle school, I guess people would freak out, but I was surprised to hear he was even still performing. I'm going to pass on Slope Day yet again this year and just see Ra Ra Riot in Syracuse next Thursday.
IC Kicks Back looks significantly more promising. As of right now, we only know The Walkmen, an American rock band, are headlining with special guests to be announced. I saw them back in 2009 when they opened for Kings of Leon in Boston and I thought they were incredible. For being a relatively under-the-radar band, they deliver an impressive performance. As far as the openers are concerned, while nothing is official, the names that have been floating around are piquing my interest. It's going to be an awesome show with an even more awesome price tag: FREE.