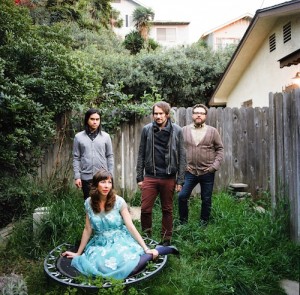 Indie rockers Silversun Pickups have broken their three year silence since 2009's Swoon with the introduction of their new track, "Bloody Mary (Nerve Endings)." The song is slated to be the leading single off their forthcoming LP, Neck of the Woods, which drops on May 8th. I'm sure Al Roker's making some royalties off that one.
The edgy shoegaze collective reverts to their traditional style of screaming guitars and wall of sound production mentality. Shimmering synthesizers greet the listener before bass and drums take over. Lead singer Brian Aubert's slightly androgynous vocals transform from lovable cooing to ferocious screaming.
Watch the video below and crank the volume way up.