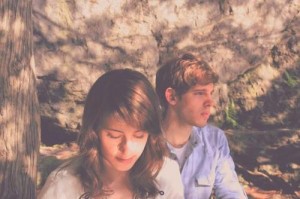 I have to say, I've been very impressed with Spotify since I first acquired it over the summer. It hasn't quite reached an oh-my-God-how-did-I-live-without-it level, but it's getting there. I brought up the homepage this week and as usual, I browsed through the What's New tab. And, as usual, nothing really interested me…aside from this band Memoryhouse.
I'm not really sure why I was interested. It could be due to the fact that I like this other band Memory Tapes. Maybe I have some weird association that any band with the word "memory" in their name makes good music. Well, this association proved true.
As we get into the heart of midterms week, I think we could all use some relaxing melodies. This Canadian collective is here to solve all of your stress problems. Memoryhouse's brand of dream-pop features lead singer Denise Nouvion's cooing vocals, soft guitar lines and subtle drums that bring a sense of calm and peace to the listener.
They just released their new album, The Slideshow Effect. Right off the bat, "The Kids Were Wrong" is one of my favorite tracks. Chill out by watching the video below.