The Ithaca College campus community is mourning the sudden loss of Gregory Mantone, a junior who died in an automobile accident Saturday morning while returning from New York City.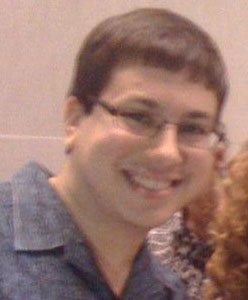 Mantone was traveling north along highway I-81 through Susquehanna County, Pa., when his vehicle traveled off the right side of the highway and struck a rock embankment early Saturday morning at 2:32 a.m., according to a Pennsylvania State Police report. The vehicle came to rest on its left side and became engulfed in flames, the report said, and Mantone was pronounced dead at the scene.
Anthony Conarton, the Susquehanna County coroner, said an autopsy performed Sunday determined the cause of death to be smoke inhalation.
Gregory Woodward, dean of the James J. Whalen Center for Music, said Mantone was driving back from New York City after seeing "Follies," one of his favorite Broadway musicals.
Ithaca College students, faculty and staff assembled in Muller Chapel Sunday night to share their thoughts and memories of Mantone, recalling a passionate musician and compassionate friend. Attendees told stories about his kindness and sense of humor; often laughter was heard between the sounds of sobbing friends.
The gathering was organized by music school administrators and led by Father Carsten Martensen, the college's Catholic chaplain. More than 100 members of the campus community filled the chapel and stretched into the outside atrium.
Mantone, a music education major, played the euphonium in the Symphonic Band, for which he was a section leader, and sang in the college chorus. Mantone was raised in Mount Sinai, N.Y., a hamlet on Long Island, where he graduated from Mt. Sinai High School.
Keith Kaiser, interim associate dean of the School of Music and professor and chair of the department of music education, said as students commemorate and grieve for Mantone's life, they must also remember to care for themselves and reach out to others for support.
"Greg was a wonderful person, but you are wonderful people," Kaiser said to those gathered. "So this is probably a good time for us to slow down, take a deep breath and get to know each other a little bit better."
The music school has reserved the Hockett Green Room this week as an informal meeting place to meet and grieve. Counseling services will be available the next few days in Muller Chapel, Woodward said.
Linda Mantone, Gregory's mother, said she and her husband, Stephen, have found some consolation in the support from the college community.
"It does comfort us to know how many other people also love him," she said. "We've had such wonderful comments from people at Ithaca. Students and faculty and administration have been really wonderful."
Woodward said the tragic event has helped students demonstrate support for one another usually not offered in normal, everyday life.
"It's been kind of a sobering time to face something this sad and so tragic, but the other flip side of that is it does make you stop and appreciate what you have and appreciate each other more and help each other out," he said. "It's always with these cases, sort of a mixture of good and bad which ends up being a kind of bittersweet kind of feeling."
Visiting hours will be held from 2 to 4 p.m. and 7 to 9 p.m. Thursday at the O.B. Davis Funeral Homes in Miller Place, N.Y. A funeral mass will be held at 10 a.m. Friday at the St. Anselm's Episcopal Church in Shoreham, N.Y., according to an Intercom post written by Brian McAree, vice president for student affairs and campus life.
The symphonic band will play an arrangement of "Amazing Grace" with one verse played only by the euphonium section during their performance Thursday. The college chorus also plans to incorporate one of Mantone's favorite pieces into its performance Sunday. The School of Music will host a concert in Mantone's honor planned tentatively for Jan 31.
Check back later for more updates.