Life and Culture Editor Jake Leary listened to some of the singles that came out this week, here's what he thought of them.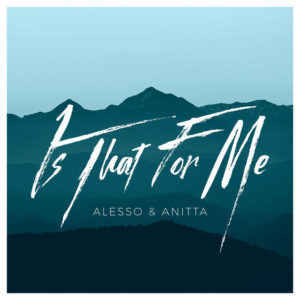 "Is That for Me"
Alesso & Anitta
Released Oct. 13
Warner Music Latina
Electric pop is a tricky genre. Artists run the risk of creating unintelligible, synth-packed messes. "Is That for Me" doesn't succumb to that low standard, at least for the most part. A bouncy intro and smooth chorus make up for some of the choppy editing in the verses. It's worth a listen.
Daya
Released Oct. 11
Daya Records
"New" is as standard as a pop song could be. From the echoey filter on the chorus to the steady-to-a-fault beat there's little substance in Daya's song. "New" isn't the worst offender of trope temptation to come out this week, but it still prevents the song from becoming something special.
Kiiara
Released Oct. 13
EFFESS
Kiiara's vocal affectation is too absurd to take seriously. Throughout "Wishlist" she sounds simultaneously bored and on the brink of tears. Add bland lyrics and an over–the–top distortion filter to the mix, and you're left with a frustratingly shallow musical experience.
Kris Wu and Travis Scott
Released Oct. 11
Ace Unit Culture Media Co., Limited
No one needs that much auto–tune. Sure, Kris Wu might have been attempting a stylistic effect in "Deserve," but the vocal distortion results in a muddy, unclear blur of sound. "Deserve" sounds like it was rapped by robots, which is a shame because the beats are simple but powerful, and the song flows well.
FRANKIE
Released Oct. 13
RCA Records
"Paper Doll" almost works. The main problem with the song is her voice; it's not the quality of her voice that's the issue, but rather the high–pitched style she chose. The intro of the song sounds like it was sung by a robot attempting to imitate a child, and that creepy childlike affectation pervades the entire song.