Many alumni have raised their voices in reaction to last week's release of three mascot finalists.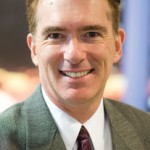 The finalists, which were released by the Ithaca College Mascot Selection Task Force last week, are a flying squirrel, a phoenix and a lake beast, one of which will be named "Bomber."
Alumni responded almost immediately after the release of the finalists and responses gained momentum April 6, when a Facebook group, "Save the Bomber," was created by Richard Stern '00 and Erin
Stevens '00.
Stern said the group evolved from a conversation between friends, and members never expected to receive so much feedback. The page has nearly 1,400 members and is still growing.
Stern said the group's intention was to spread awareness about the mascot search among alumni who may not check their email or get updates about the search for the new mascot.
"We really just thought it would be for our friends and a place to vent, but once it took off, we were amazed at the response," Stern said.
Some alumni, such as Stevens, have said the results of the mascot search could affect their decision to donate to the college in the future.
"I will not donate to the Athletic and Events center if this mascot is chosen," Stevens said. "I will continue to donate directly to the track and field team and to the Humanities and Sciences Honors program, but I will not have a squirrel, phoenix or lake beast next to my name at the athletics center."
Lloyd Goldberg '00 said money is a large motivator, and it is the only way some alumni believe their voices will truly be heard.
"The only way to affect actual change is financially," Goldberg said. "Really, it all comes down to the dollar, and if alumni stop contributing, that's the only way the president or the board will take alumni seriously."
Shelley Semmler, vice president of institutional advancement, said there is no way to gauge whether or not alumni donations will be affected.
"Usually something like this does not create a drop in giving, but there's no way to tell," she said. "It's not that clear-cut. When people say they're not going to give, it's hard to know whether that will affect what they're giving this year or in future years."
Semmler said the administration, including President Tom Rochon, has been reaching out to individual alumni to assure them that any concerns are being addressed.
Yesterday the task force published a blog post to correct any misunderstandings about the objectives of the mascot search.
Rachel Reuben, associate vice president of marketing communications, said the task force has received positive and negative feedback in reaction to the mascot finalists. While some alumni have voiced concerns about changing the identity of the Bomber, she said the task force's goal is not to change the Bomber nickname, but to establish a physical representation.
Reuben said the campus community can express its opinion of the mascot finalists through Twitter, email or the college's Facebook.
"We've been spending a lot of time to give people a lot of opportunity to reach us," she said. "We are very accessible. We've made every effort to respond to emails, every tweet and Facebook comment."
While comments and tweets will be taken into consideration as the task force comes to a final decision, Reuben said there is no guarantee that all comments online are read. However, she said all responses to the survey will be considered.
President Tom Rochon said the concerns of alumni and reactions to the finalists will be addressed after survey results are collected and read. In a letter to Goldberg, which has circulated online, Rochon said the new mascot is being developed primarily for current and prospective students — a statement that upset some alumni.
Rochon could not be reached for comment on this matter but said in an email that it was premature to judge the extent of alumni objection to the mascot. He said the college's response will hinge on the results of the task force survey.
Goldberg said alumni response to the mascot finalists is driven by the fond memories many have of their time at the college.
"When I was in school, I remember the homemade Bomber man at all the football games," he said. "Maybe the school could create a kinder, gentler version or a more marketable version of what was already there."
Stevens said many alumni would prefer not to see the mascot change, but  thinks the college can reach a compromise by developing an option that reflects the Bomber identity alumni remember.
"Being a Bomber is so much of the sense of what I was in college," Stevens said. "I'm not averse to the idea of a mascot, but I'm definitely averse to the three options."