"Ransom," David Malouf's retelling of the Iliad, was selected as the First Year Reading Initiative book for the class of 2015.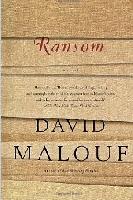 "Ransom" tells the story of one of the oldest recorded wars in human history through a fresh perspective. The novel describes the battle between two great warriors, Achilles and Hector, and the determination of Priam to recover the body of this son. The book was written in 2009.
In an Intercom announcement, President Tom Rochon said the book should be a "provocative spur" to question the world we live in and our place in it.
In previous years, more contemporary works, such as Barack Obama's "Dreams from My Father" and the graphic novel "Persepolis," were the focus of the initiative.
Check back later today for an updated version of this story.