Cornell University student Peter Mesko, who has been charged with rape in the first degree, entered a not guilty plea Friday in the Ithaca City Court.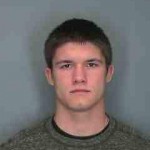 Mesko, 22, was charged Tuesday with first-degree rape for an incident that took place March 30, according to an Ithaca Police Department press release. The IPD along with Cornell University Police made the arrest. Mesko was freed on $5,000 bail.
Mesko has been suspended from Cornell pending the results of the criminal investigation, according to The Ithaca Journal. Mesko is enrolled in Cornell's College of Arts and Sciences, where he is majoring in natural resources with a minor in business. On Friday, Judge Judith Rossiter said she would not issue an order requiring Mesko stay in the area, and she is allowing Mesko to return to his family home in Honesdale, Pa., until his trial.
According to the IPD press release, on March 30 the IPD received a complaint from a female subject that said an unknown person entered her bedroom when she was asleep and engaged in sexual intercourse without her knowledge or consent. After an extensive investigation, Mesko was taken into custody without incident at his residence at 210 University Ave.
In a voluntary statement, included in the court record, the woman assaulted, 22, was asleep with her friend in a bedroom around 4:45 a.m. on March 30 when she awoke to find a man raping her.
"I woke up and he was inside of me," she wrote. "I was only conscious in his presence for about 10 seconds. I was facing away from him and did not see his face until he was on the floor. I woke up confused and uncomfortable and said 'I don't like that, STOP.'"
The friend, 20, wrote in her statement that she woke to her friend telling him to stop.
"I then pulled and pushed the man off of her and onto the ground," the friend wrote. "I got a glance of him and recognized his face as being a wrestler."
According to their statements, the women fled from the bedroom and locked themselves in a room upstairs. After a few minutes, the friend went back downstairs to get a better look at the assailant and take a picture.
Later in the morning, the women checked the wrestling team's roster on cornellbigred.com and identified the man as Mesko.
Kent Hubbell, dean of students for Cornell University, issued a statement to the university community on Thursday. Hubbell said the news of Mesko's arrest and charge for raping a fellow student shocked the community.
"I want to reiterate that Cornell University condemns all acts of sexual violence and abuse, and we take every report of sexual harassment, assault or misconduct seriously," Hubbell said. "Earlier this semester, President David Skorton called on the Cornell community to help lower the incidence of sexual misconduct by 'focusing on how we treat each other, how we think about ourselves and what each of us — and all of us — can do to foster a respectful, safe, inclusive and engaged academic environment.'"
The case will be held for up to six months until there is any action by the grand jury at the county court level.