About 270 students have applied to Ithaca College through the early decision program this year and will be notified whether they have been accepted to the college by Wednesday.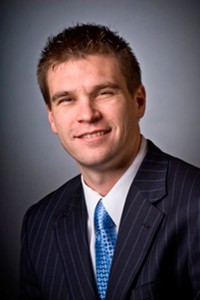 Some students have been informed of the college's decision and 34 have already sent deposits as of Tuesday. The exact number of early decision admits will be finalized in mid-February. The college's target enrollment for the class of 2015 is between 1,600 to 1,700 students, Eric Maguire, vice president of enrollment and communication, said.
The college has seen a slight decrease from the 283 early decision applications this time last year.
The early decision program was reinstated at the college last year. There was a two-year hiatus because of a lack of interest in the option, Maguire said.
Last year, Maguire said he was concerned about getting the word out to students and guidance counselors that the early decision program had returned.
Maguire said bringing back the program has helped the college gauge the volume of applicants, especially coming after a year of over-enrollment. He said early decision is one way the college can help stabilize its enrollment but won't guarantee complete stability.
"What we saw was that numbers last year exceeded our most recent history of having that program," he said. "All indications point to slightly exceed those this year as well. Those have been some pretty positive surprises so to speak."
Cassandra Stolting, a high school student who applied early decision and plans to major in speech pathology, received her acceptance letter Thanksgiving Day.
"I was 100 percent sure I wanted to go there and knew what I wanted to do; early decision was a good outlet for me to say yes," Stolting said. "I'm thrilled to be going to Ithaca."
About 12 percent of the class of 2014 enrolled by early decision. Maguire said he hopes to admit 20 to 25 percent of each class through the program in the future.
Maguire said there is a margin of error caused by students who are not aware of the binding nature of the early decision program and often confuse it with an early action program, which does not require students to enroll upon admittance to a college or university.
Gerard Turbide, director of admissions, said an early action program wouldn't give an advantage to the college or applicants.
Turbide said he is pleased with the early decision progress so far. He said admitted students have already been interacting online through IC Peers.
"We're headed in the right direction," he said. "This is a very enthusiastic group of students with a high level of interest in Ithaca College."