Women may find "the pill" easier to swallow after 15 doctors in Washington, D.C., define the future of women's reproductive rights.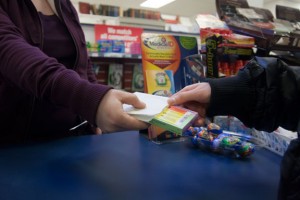 These doctors, members of the Institute of Medicine, were commissioned to clarify guidelines for women's preventative services, such as mammograms or vaccinations, following an amendment to the Patient Protection and Affordable Care Act introduced last year by Sen. Barbara Mikulski. The amendment mandates insurance cover preventative services and screening for women.
The committee held the last of three public meetings since January yesterday and will continue its deliberation privately before releasing a list of services to the U.S. Department of Health and Human Services in August.
Since its proposal, the amendment has sparked debate regarding whether or not proscription contraceptives, including birth control pills, should be classified as preventative medicine. If included, the bill would have a definite impact on college students. Since they can be purchased over the counter, condoms will not be included in the legislation.
According to a 2010 survey of college students by the American College Health Association, 56.6 percent of respondents said they or their partner used a contraceptive the last time they had vaginal intercourse. Of those, 60.9 percent of students said they used the pill, 4.9 percent the Nuvaring, 3 percent the birth control shot and 1.1 percent the patch.
The Guttmacher Institute reported that New York state is one of 28 states that mandates some comprehensive coverage of contraceptives. However, many charge additional fees or co-pays that leave students struggling to afford birth control. Meghan Pennington, deputy press secretary for Mikulski, said limiting expensive co-payments was one of Mikulski's intentions for the amendment.
Sophomore Jessica Mortellaro said she struggled to afford birth control before her health insurance plan eliminated co-pays for name brand products. Ultimately, she said she switched to a less effective generic version because out-of-pocket costs required by her insurance would be less expensive than if she were to continue using a brand-name pill.
"I know of people who had to pay over $50 a month on prescriptions," she said. "Even generics can be up to $35 a month, and that's a lot over the course of a year."
Mortellaro said she fills her prescription off-campus, though the Hammond Health Center carries a limited variety of pills provided free to students on Ithaca College's group health plan and $20 per month for everyone else. In addition, the health center provides the shot and patch varieties and can order vaginally inserted Nuvarings.
Laura Keefe, manager of the college's health center operations, said the center provided 1,648 packs of birth control pills last year to students and 1,144 packs so far this year, but the number of students on the pill is probably much higher.
Senior Anchana Bunyavadhana said she requires a birth control pill that includes a particular hormone to treat her acne, and there are currently no generic alternatives that include the hormone she needs. Though her policy recently began to cover the brand she uses, she had to shell out about $34 per month last year because her insurance only offered full coverage of generic brands.
Bunyavadhana said she ultimately began to search for a cheaper alternative overseas.
"In Thailand it was, like, eight to 10 bucks," she said. "It was cheap, so I asked a friend of my mother to buy a couple of those and bring them back."
Junior Laura Pallo is one of many women who uses prescription birth control, but she is one of the few whose insurance does not cover it.
Pallo said she is on New York's Medicaid program that covers the cost of her contraceptives but often runs into problems dealing with the program. Last year, for example, she was forced to cover the full cost of a month of pills because of a lack of communication between Planned Parenthood and Medicaid.
"I ended up having to pay the pharmacy $82 for birth control pills because Planned Parenthood didn't send in my information to Medicaid," she said.
If the government required insurance companies to cover birth control, Pallo said it would make her life much easier.
Marie Hilliard, director of bioethics and public policy for the National Catholic Bioethics Center, which advocates for Catholic interests in the realm of health science, said the center has submitted comments to the Department of Health and Human Services urging them to leave contraceptives out of the amendment.
Hilliard said some contraception drugs and devices, including the emergency contraceptive or "morning-after pill," detach the embryo, which by the center's standards is abortion. The center claims funding contraceptives would infringe upon conscience protection laws protecting citizens from paying for something they are morally opposed to.
"Those who are advocating for such inclusions are, by their advocacy, indicating that pregnancy is a disease that needs to be prevented," she said. "Any true feminist must acknowledge that pregnancy is a normal state for women."
Shea Hasenauer, recruitment officer for Cornell Coalition for Life, said contraceptives and abortion both achieve the same end result.
"It achieves the same end by using a different means," he said. "They prevent a human life where abortion procedures end human life. The same end is you have a person that was meant to be that is no more."
Zillah Eisenstein, professor of politics who specializes in feminist theory, said before drawing a conclusion on a contraceptives mandate, it is necessary to examine how women may be affected.
"You don't see how differently the proposal will affect people's lives, which I think is a real political trick," she said.  "You think you're OK but actually a lot of females aren't."
Christine Stencel, spokesperson for the Institute of Medicine, said the non-partisan committee of doctors will consider expert testimony as well as the testimony of advocates and citizens. Ultimately, she said the decision is in the hands of the White House.
"We provide this evidence and expert guidance, the ball is then in their court to act on it," she said.