While most seniors graduating this spring will be hunting for jobs, senior Kaitlin Kohberger plans to strap on a helmet and bike 3,970 miles cross-country as part of Bike & Build, a program that promotes awareness and raises money for Americans struggling for affordable housing.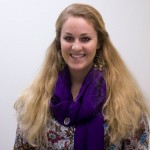 Her biking group will leave Providence, R.I., on June 13 and arrive in
Seattle, Wash., on Aug. 21. To participate, riders must first raise $4,000.
Staff writer Hayleigh Gowans spoke with Kohberger about her upcoming trek across the country.
Hayleigh Gowans: How did you decide Bike & Build was the organization you wanted to participate in?
Kaitlin Kohberger: One of my friends did this a few years ago, and he really opened my eyes to it. I'm an avid cyclist, and I knew I wanted to ride my bike this summer. It just seemed too good to be true. It's too perfect to be true.
HG: Explain how biking across the U.S. will help with the affordable housing crisis.
KK: What we do is along the way, and even right now, is raise awareness and funds — the key is really awareness. We give a presentation, sort of a town hall type meeting, to everyone explaining what affordable housing is, what we're doing and why it's needed.
HG: In what ways are you preparing to bike across the states this summer?
KK: I'm a cyclist, and I actually teach cycling at the Fitness Center twice a week, so I'm just keeping up with that. I'm riding a lot more on the trainer, riding my bike outside whenever possible, just running more, really working my endurance, trying to be as healthy as I can.
HG: What are some ways you are raising money for the program?
KK: I'm sending out a ton of letters to my family, which helps a lot. Everywhere I've ever worked, I'm sending them letters, and just spreading awareness on this campus by telling every professor I've ever had about this. I've just really tried to spread the word by using every kind of social connection I can.
HG: What do your "rest" days consist of?
KK: Our rest days are actually build days in which we are building on the spot with an organization or on our own. … We're actually doing a building in Ithaca, N.Y., which is really exciting. About 10 days after we start off, we end up in Ithaca. I'm beyond excited to be able to spend two days in Ithaca for this. Any days off are very active days off.
HG: What are you hoping to get from your Bike & Build experience?
KK: I really just want to be blown away. I want to be humbled and open to everything there is in this country and just be really shocked by the experience, by really making a difference in affordable housing and opening my eyes to that crisis and just being a part of the change. And just to meet friends that are going to become my family and see the United States on a bike, it's just so cool! Being at Ithaca College, my professors and friends create a sense of social justice and going out for what you believe in, and I want to do that.
To make a donation to Kohberger's race, visit http://bikeandbuild.org/rider/4604.