Almost a decade ago, Sen. Orrin Hatch (R-UT) and Sen. Richard Durbin (D-IL) introduced a bill that would grant undocumented youths a pathway to legalization. The Development, Relief and Education for Alien Minors Act, also known as the DREAM Act, would require undocumented youths to maintain good moral character and either serve in the military or attend college in order to qualify for permanent residence. Since 2001, this legislation has been introduced in Congress several times and has sadly failed to become a law. This week, the DREAM Act will hopefully have another shot during the lame-duck session.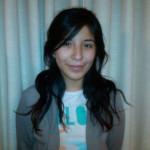 A vote is expected for the DREAM Act in both the House of Representatives and in the Senate this week. Even though the DREAM Act has previously received bipartisan support, this time around a lot of Republican senators have refused to support it. Sen. John McCain (R-AZ) was a sponsor of the DREAM Act in 2003, 2005 and 2007 but now refuses to have a conversation with undocumented youths about the legislation. Others, like Sen. Paul Kirk from Illinois, refuse to look into the act before strengthening security at the border. What is their next excuse? Blocking everything until the Bush-era tax cuts are dealt with? If they are ready to say no to the DREAM Act, then they should have a plan for the thousands of immigrant youths who graduate from high school every year not knowing what to do and with the undocumented college graduates who cannot legally work in their studied fields.
It is dangerous and irresponsible for such political leaders to ignore the advantages of our collective future because of restrictive thinking. The Congressional Budget Office recently released a series of economic estimates which shows that the DREAM Act would strengthen the U.S. economy. According to CBO, "enacting the bill would reduce deficits by about $1.4 billion over the 2011-2020 period." Another study by the UCLA North American Integration and Development Center, estimates that the total earnings from the beneficiaries of the DREAM Act would be anything between $1.4 trillion and $3.6 trillion. It is obvious that the DREAM Act is an investment in the future of the U.S.
Efforts to pass the DREAM Act are not new but have intensified in the past months with civil disobedience demonstrations, marches, hunger strikes, massive callings and mock-graduations. The most impressive thing about these actions is they are being organized and led by undocumented youths. Undocumented youths have come out from the shadows and have courageously led a national campaign where they put themselves at the risk of deportation. They chant "undocumented and unafraid," and they continue to fight for their dreams and the dreams of the 2.1 million youths who live in uncertainty.
This week there is hope that politicians will remember the stories of talented and bright youth who want to contribute to this country. There is hope that this country will embrace and welcome a new generation of American leadership.
Jessica Perez is a sophomore studying government and psychology at Cornell University. E-mail her at jgp76@cornell.edu.