Much of the modern environmental movement is based on tension, whether it's between corporations and citizens or governments and communities. This may seem overwhelming and depressing to individuals outside the movement, resulting in nonparticipation, but the movement needs as many participants as it can get to make the biggest change possible.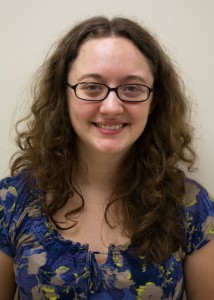 To rectify this, Sustainable Tompkins created the Signs of Sustainability program to cite local organizations, businesses, governments and individuals for sustainably minded decisions and actions. The group understands that the environmental movement's message cannot be entirely constructed from negative language and imagery; instead, it is just as powerful — if not more so — for us to emphasize the good work in our community.
Signs of Sustainability was created in 2006 as a weekly news section on the group's website. That same year was its first annual showcase at their holiday party. Since then, it has grown drastically. In 2006, the program collected about 35 citations of the community's most significant actions; last year, it finished with more than 300. The original, small showcase at the holiday party has developed into an end-of-the-year community event that celebrates the collective action of the region. The event gives community members the opportunity to connect — possibly forming future friendships and partnerships.
This year marks a slight difference in the program — from an annually based to a quarterly based reporting system. We want to give the community time to read the citations throughout the year. Ideally, we hope people will read the citations and become more aware and inspired by the good works in our community. I've been working on them this semester, and since December, we have compiled more than 100 citations listed. Sustainable Tompkins is publishing the highlights of each quarter in the Tompkins Weekly and will host the complete listing on their website, sustainabletompkins.org.
One improvement I'd like to see involves the number of citations given to Ithaca College organizations. If your club is doing something you think deserves a Sign of Sustainability, don't be afraid to let us know about it. I'd love to see a larger representation of IC students become cited for their work in the school and community, because I know we deserve to be cited more than we have been. We award citations in 14 categories, including Food Systems, Planning and Policy, Social Activism, Sustainability Education and Sustainability Events.
On the surface, being cited is not a huge deal. The group receives a certificate and acknowledgement for their work. However, there is a deeper meaning behind the citation than receiving a certificate. The citation is representative of the larger sustainability movement. This program serves as a symbol of hope for activists who have trouble finding that hope elsewhere. Much of the movement is built on urgency and danger, but this program offers a sigh of relief for people to know they are actually making a difference and can continue to do so.
I've had the opportunity to work closely with this program this year. After reading and writing many of the citations, it is truly inspiring to see the number of sustainable actions that our community takes in order to improve our region, state, country and planet. Additionally, it's important for students to become involved because it teaches us how to live more sustainably, while also giving us the tools to bring information back to our respective communities when we leave school at the end of the year.
Jessica Santos is a junior writing major. Email her at jsantos1@ithaca.edu