As the IC 20/20 vision plan comes into focus, Ithaca College is setting its sights on the next frontier for American college students: China.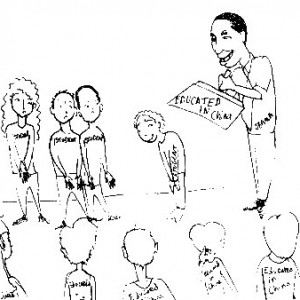 The college hopes to establish a learning center in China by 2014. Though the specifics of the center have yet to be decided, the college is already expanding Chinese language and history classes, recruiting students from China and organizing more study abroad trips to the region. The college's outreach efforts come as the Obama administration launches the 100,000 Strong Initiative, which encourages college students to travel to China to build social, economic and diplomatic ties with the Chinese.
As the job field becomes increasingly globalized, American students should seize the opportunity to build social and economic relationships abroad. If we hope to stay competitive in global industry, we must strive to build a globally conscious curriculum. The China center is an important step in ensuring the quality of the college's education in the future. The administration's commitment to international education shows a focus on forward thinking and is a sign that the college is willing to adapt to the needs of future generations of students.
The federal push for American students to spend semesters in strategic locations like China is a common sense and people-driven approach to foreign policy. By encouraging young people to spend time in regions that are of specific economic and political interest to the U.S., the government is helping build basic relationships that can yield meaningful political alliances. The economies of the U.S. and China are intertwined, and it's time we build the personal and intellectual ties that will allow the two countries to exist peacefully.