The following describes the article, "Spillover Effects from the ADA: The Case of Obesity," written by Jennifer Tennant, assistant professor of economics. The article, co-authored by Inas Rashad Kelly of CUNY-Queens College, was published in the Journal of Disability Policy Studies online at http://dps.sagepub.com/content/early/2011/09/07/1044207311418660.full.pdf+html
One goal of the Americans with Disabilities Act of 1990 was to expand employment opportunities for people with disabilities. It expanded on the Rehabilitation Act of 1973, a former disability law that covered public sector employees, to apply to private employers, state and local governments, employment agencies and labor unions.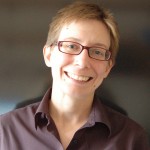 Under the act, there are three definitions of disability: a physical or mental impairment that substantially limits one or more major life activities, a record of such impairment, or a perception by employers that employees have an impairment.
In order to be protected under the ADA, a person with a disability must be "qualified" — that is, able to meet the legitimate skill, experience, education or other requirements of a particular employment position — and be able to perform the "essential functions" of the position, with or without reasonable accommodation.
Two factors have inspired disability-related legislation for obese individuals. The first is the strong correlation between disability and obesity. The second is when Medicare implicitly classified obesity as a qualifying disease. Together, these factors have created an environment that acknowledges the work-related disabilities obese individuals may have.
Though the ADA was created in part to increase employment opportunities for people with disabilities, a number of economics articles from the early 2000s showed a decline in the employment rates of people with disabilities after the passage of the act. The articles surmised that the increased protection of people with disabilities would deter employers from hiring these people, for fear of lawsuits if they didn't provide reasonable accommodations or fired ADA-covered workers. However, in our research, we found no evidence of adverse employment effects for obese people with disabilities that stemmed from increased legal protection.
To draw this conclusion, we created a data set that combined state-level information, comprised of laws and cases on obesity coverage pertaining to the act, with individual health data representative of the U.S. population, which was taken from the Behavioral Risk Factor Surveillance System. When using the BRFSS's measure of disability, we found no evidence that protective legislation decreased employment for obese individuals with disabilities.
Our results also suggest that the probability of an obese person with a disability living in a covered state and being a student increases by 0.2 percentage points, nearly 400,000 adults. This increase in student disabilities shows how legal protections could help obese people with disabilities become more integrated into society and prepared for the workforce.
While it is important to note that an person's weight doesn't often affect productivity, it may be socially optimal to create working environments in which reasonable accommodations can be provided for obese individuals who identify as having a disability. This would allow obese individuals to acknowledge the existence of a disability without facing opposition.
The federal government should create policies that are aimed at limiting discrimination in the workplace and accommodating obese workers with disabilities. This would not only be in line with the mission of the Americans with Disabilities Act, but may also be economically ideal.
Jennifer Tennant is an assistant professor of economics. Email her at jtennant@ithaca.edu