She is launched into the thin mountain air, her trajectory angled to fly. At heights of more than 10 feet above the lip of the 25-foot half-pipe, freestyle skier Sarah Burke completed two-and-a-half full rotations before coming back to earth ready to soar again.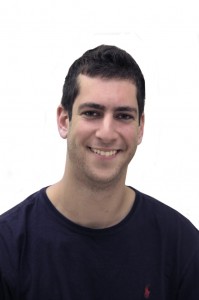 Backflips and more spinning ensued, and when all was said and done, Burke walked away with her fourth straight Winter X Games gold medal in the 2011 Women's SuperPipe.
Burke, 29, died last Thursday from complications sustained from injuries in a training accident Jan. 10 at Park City Mountain Resort in Park City, Utah. A legend who helped make women's freestyle skiing an event at the 2014 Winter Olympics in Sochi, Russia, Burke ruptured the vertebral artery — one of four primary arteries that deliver blood to the brain — during a run. Following surgery to repair the artery, tests showed that oxygen and blood had been cut off from the brain enough for irreversible damage. She was in an induced coma for more than a week before she was pronounced dead.
Deaths in any sport are stunning, as they remind fans how even the slightest miscalculation can lead to catastrophes for the most adroit action sports athletes. While superpipe skiing may not possess the same danger as downhill skiing — where speeds exceed 80 mph — spectators often lose sight of the   inherent risk of serious injury associated with trick combinations that defy gravity.
The fact that we see these athletes push themselves to the brink time after time and repeatedly escape without injury desensitizes viewers to the inherent danger that the athletes are throwing themselves into. Action sports athletes are always trying to go a little higher, get a little more rotation and push the bounds of physics further than everyone else.
As action sports build larger fan bases and evolve through events such as the Dew Tour, the X Games and the Winter Olympics, action sports athletes begin to live on a fine edge that, when crossed, can lead to serious or fatal injuries. Broken bones, torn ligaments and concussions are as common as the sight of snow in winter action sports competitions.
In the Ski Channel documentary "Winter," Burke is shown in a car with her husband, professional skier Rory Bushfield. She said what I am sure every skier believes in spite of the dangers of the sport: "It's what our lives are — it's being on the hill. There's a reason for that, and it's amazing. It's where we met, it's where we live, and it is hopefully where we'll die."