When news broke last week that St. Louis Rams defensive coordinator Gregg Williams had paid players to injure specific opposing players during his years with the New Orleans Saints and Washington Redskins, I can't say I was surprised.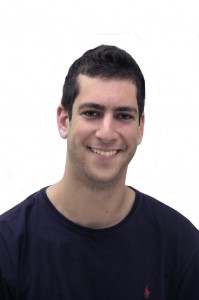 According to an investigation by the NFL, the bounty pool reached its max of $50,000 during the Saints' Super Bowl run in 2009, with $1,500 for knocking an opposing player out and $1,000 if a player was carted off the field. One of the more extreme scenarios reported was linebacker Jonathan Vilma offering $10,000 to any player who knocked former Minnesota Vikings quarterback Brett Favre out of the 2009 NFC Championship game. Saints defenders constantly went for low tackles and late hits on Favre throughout the game and knocked him out temporarily with an ankle injury that would later require offseason surgery.
Despite warnings from team owner Tom Benson, General Manager Mickey Loomis and Head Coach Sean Payton did nothing to stop the program, and it is not known how severe the punishment will be for one of the league's marquee franchises.
With many former NFL players tweeting that the practice of placing bounties on opposing players is commonplace in professional football locker rooms, it should be more apparent than ever that we have reached a fever pitch when it comes to the size of the personalities and egos of men in professional sports.
This is a huge and seemingly emerging problem at not only the professional level — where athletes are willing to push the boundaries on what is considered acceptable behavior with their livelihoods on the line — but also at the high school, collegiate and amateur levels.
I remember more than one instance playing travel and high school baseball when coaches told me to slide hard into a certain player, or when I was pitching, to throw at particular batters to send an intimidating message to the opponent. Another player on my basketball team told stories of fouling opposing players hard because the coach wanted them out of the game.
What does it say about our desire to win in athletics that we are willing to go beyond the rules and potentially seriously injure our opponents? Professional sports leagues and youth athletic associations need to take a serious look at what kind of messages they are sending to participants when the emphasis on winning is paramount. The idea that in order to be a successful athlete you need to be the best at all costs has led us to where we are today.