Any team can win on any given Sunday. It's as true in football as it is in dodgeball.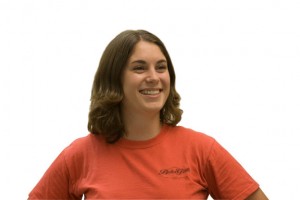 I had wanted to play in the Colleges Against Cancer dodgeball tournament, "Protect Your Balls," which raises money for the fight against testicular cancer, since freshman year, but I was never able to field a team. This year I searched for teammates via Facebook and several text messages but only managed to find one teammate.
With gift certificates to Waffle Frolic on the line, my buddy and I took the court at the Mondo Floor Gym with four guys we had never met, thus forming Almost Perfect Strangers.
We got off to a solid start, going up 2–0. But dodgeball is a game of chance as much as it is a game of skill. The concept of momentum doesn't seem to exist. In our third and final game of regulation we took on Ithacappella, but they harmonized just as well on the dodgeball court as they do on stage to give us our first loss.
At the end of pool play, we came out with a 2–1 record to advance to the final four. We had a game off as Balls of Steel took on Ithacappella for the second time. In the first round, Balls of Steel, who appeared to be the underdog, fought back and came out with a win. No one in the room expected them to repeat. But in similar fashion, the guy in a "The Simpsons" T-shirt managed to get a 3-on-1 catch to get back in the game and eventually outlast the singing troupe.
For a shot at the championship, we faced off against Tony Danza's Tap Dancing Extravaganza. We pegged them as the "lax bros." Their near-matching lacrosse pinnies and shorts and the fact that they were significantly bigger than us left us pretty intimidated.
But if we could take down the "lax bros," we'd be set up against the underdogs of the tournament. I tried to stay confident in my newfound teammates.
"Ready, set, dodgeball!" the ref yelled.
Within moments, we lost three players, including me. Despite some sick ninja-like moves from my buddy, the game ended pretty quickly.
We were left to play for third place against Ithacappella. They got one of our best players out quickly, and it was downhill from there. I, being the worst player on our team, was the last man standing. The strategy at this point is obvious — catch the ball. I had this in mind, but with a 4-on-1 deficit I had balls coming at me in every direction. The opportunity never came, and after a lot of back-and-forth action, I threw a catchable ball right at one of their players. Game over.
Fourth place isn't so bad, though. At least it wouldn't be if it was out of more than six.
Casey Musarra  is a senior televison-radio major. Contact her at cmusarr1@ithaca.edu.