Like many of the New York Mets fans who still remain, I was too young to remember the last time the franchise won a World Series, in 1986. Some of us were too young to remember the electric fastball of Dwight "Doc" Gooden, the sweet swing of Darryl Strawberry, the dazzling defense of first baseman Keith Hernandez or the grit and hustle of Mookie Wilson and Lenny Dykstra. But some of the most memorable aspects of that championship-winning team were the energetic attitude and smile of catcher Gary Carter.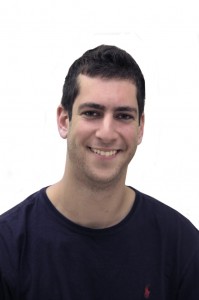 Carter, affectionately known by most of his teammates as "The Kid," died at the age of 57 last Thursday from a malignant brain tumor. He is the only member of the 1986 Mets enshrined in the Baseball Hall of Fame.
While Carter is easily one of the top five catchers in baseball history statistically, he will always mean so much more to Mets fans. He represented a hope, desire and willingness to put himself on the line that we rarely see from today's athletes.
In his first spring training with the Montreal Expos fresh out of high school in 1973, "The Kid" ran hard in every sprint and brought gusto and enthusiasm to every drill, showing up the often lackadaisical veterans who teased him, telling him to go get a beer or some ice cream.
The nickname stuck, and Carter would go on to play 19 seasons in the major leagues with the Expos, Mets, San Francisco Giants and Los Angeles Dodgers.
Carter was the life source and de facto captain of a team that won the most regular season games in National League history. To say he had a flair for the dramatic would be an understatement. With the Mets one out away from losing the 1986 World Series and down two runs, Carter got the hit that started the tenth inning rally that ended with Mookie Wilson's game-winning ground ball that escaped through Bill Buckner's legs.
Carter kept the Mets alive at that point in the game and also got the game-tying hit in the eighth inning that helped take the game to extra innings.
In the final at-bat of his career in 1992, Carter hit a double in the gap on a 0-and-2 count to drive in Larry Walker and give the Expos a 1-0 win.
While Carter's jovial personality sometimes irritated teammates and opponents, there was nothing fake about it. He was as intense as athletes come, or as Sports Illustrated's Tom Verducci writes, "Tim Tebow with more talent and without social media."
Rest in peace, Gary Carter. There will never be another one like you.