Thrilling, unpredictable or intense. Any of those three words could be used to describe the 2012 Stanley Cup Playoffs. But sadly, vicious and dirty hits, fighting, and suspensions have marred this year's playoffs.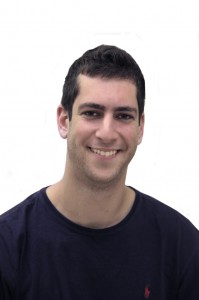 Hockey players are often praised for their toughness and ability to bounce back from injury more quickly than most athletes. What happened during the first week of the playoffs, however, has cast an unflattering light on a sport that has been trying to avoid negative publicity for as long as the game has existed. Instead of watching the dazzling, skillful hockey that so many fans come to expect from the NHL Playoffs, viewers have been treated to as many dirty hits as goals and ugly brawls that scar what is normally a beautiful game.
It all began in the first game of the playoffs between the Nashville Predators and the Detroit Red Wings. In the closing minutes of the game, Predators defenseman Shea Weber slammed Red Wings center Henrik Zetterberg face-first into the boards. Weber did not receive a penalty, and the league did not suspend him because the hit occurred toward the end of the game. The league's lack of action opened the floodgates. By not suspending Weber, it sent the message that unnecessary violent actions would go unpunished.
Fighting and cheap shots have also blemished the first-round series between the Pittsburgh Penguins and Philadelphia Flyers — two of the most intense rivals in the league. Game 3 of the series Sunday featured a total of 158 penalty minutes following a series of fights, including one involving the league's golden boy, center Sidney Crosby. Things got particularly ugly when, after delivering a big hit, Pittsburgh right winger Arron Asham cross-checked Flyers center Brayden Schenn in the throat. Asham has escaped unpunished thus far.
In other cases, such as the series between the New York Rangers and Ottawa Senators, the suspensions have been handed out unfairly. Rangers left winger Carl Hagelin was suspended three games for a hit on Senators captain Daniel Alfredsson, but Ottawa defenseman Matt Carkner was suspended only one game for pummeling Rangers center Brian Boyle when he was already lying on the ground.
This aggressive style of play hasn't been present since the 1970s. Currently, it appears the league is punishing players based on the results instead of the intent. The league needs to look at player history and put a neutral arbitrator in charge of suspensions instead of a former player. If they don't get it under control now, the perception of the game may never change.