The suspect in a shooting that left one male victim dead in the Wal-Mart parking lot has been identified as Justin Barkley, 38, of Dryden. Barkley was arraigned in Ithaca City Court at 3:30 p.m. and remanded to Tompkins County Jail without bail.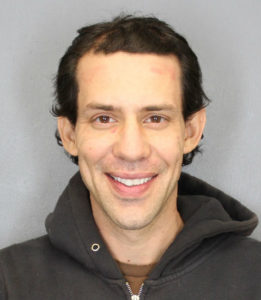 The victim has been identified as William Schumacher, 52, of Candor. Police say the two men did not know each other before the incident.
Officers responded to reports of a shooting at 12:52 a.m. Dec. 8 and found a man dead outside the store. A male suspect had fled the scene before they arrived. Jamie Williamson, IPD Public Information Officer, said it appears the suspect ran over the victim, who was a 52-year-old UPS driver.
Officers from the Cayuga Heights Police Department and the Tompkins County Police Department located a vehicle traveling northbound on Route 13 that matched the description of the suspect's vehicle.
Despite the officers' attempt to pull him over near the intersection with Route 366, the suspect continued driving up Dryden Road for another quarter mile until he reached a driveway that is believed to be his home.
As he exited the vehicle, the suspect drew a long gun and shot at the officers as he fled toward his residence.
Police established a perimeter around the home and evacuated the neighborhood. Williamson said the Tompkins County Department of Emergency Response transported neighbors of the suspect to a local hotel.
This story will be updated.