Ithaca College's affiliation with the School for International Training abroad program is still suspended, though the Office of International Programs is approving trips on a case-by-case basis.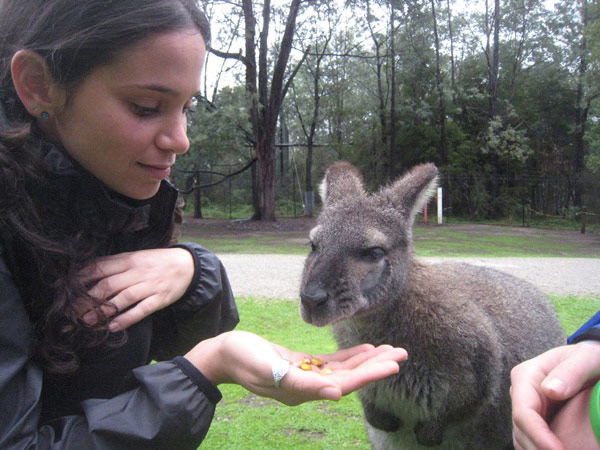 SIT is a worldwide higher education institution that offers field-based study abroad programs in 52 countries. The college temporarily discontinued its partnership with the program March 15 after a former Ithaca College student planned to file a lawsuit against the program following a semester in Kingston, Jamaica. The student said during her semester, SIT minimized the significance of serious safety threats, which eventually led to sexual assault and physical violence.
Rachel Cullenen, director of study abroad programs, said she did not know the status of the lawsuit involving SIT or if it even took place, since it was between SIT and a group of students on the Jamaica program that included the Ithaca College student.
Cullenen said three Ithaca College students are currently enrolled in SIT programs in Ghana, the Netherlands and Jordan, despite the suspended affiliation.
"Programs through SIT are not absolutely prohibited," she said.
Cullenen said the Office of International Programs is requesting safety audit information as applications for SIT programs are submitted. If approved by the college attorney, the student is permitted to go.
The college is affiliated with four other international programs: the Center for Cross-Cultural Studies, the Institute for American Universities, International Exchange Studies and Associated New American Colleges Study Away. This fall, 36 students are enrolled in affiliated programs, five fewer than last fall, before the SIT affiliation was suspended.
Cullenen also said the college's Walkabout Down Under will not run after the Spring 2008 semester. The Walkabout is a program where students study at three Australian universities: Murdoch University in Perth, University of Tasmania and La Trobe University in Melbourne.
Senior Mary Schaefer, who enrolled in the program last spring, said she will be sad to see it end. The travel is something students don't get when studying at one university, she said.
"There's regional differences in America and it's the same in Australia," she said. "Tasmania is totally different than Perth, and we got to see both of those places. I really wish they hadn't gotten rid of [Walkabout Down Under]."
The program began in 2004 but was canceled in April. The Walkabout had undergone analysis during last October's budget review, and costs were examined again by the budget committee in November. Though the American dollar is stronger than the Australian dollar, costs of field trips and travel exceeded the amount students were paying for it. The program, unlike the Ithaca College London Center, is funded by students' tuition alone.
"We just weren't breaking even anymore," Cullenen said.