Along the 22-plus-mile stretch from Ithaca to Cortland, N.Y., the only highlight I found worthy two years ago was the A&W. That was before the New York Jets took over Cortland.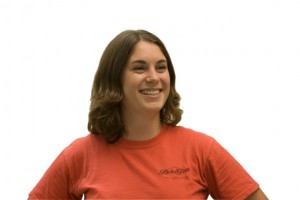 Now, for a few weeks of the summer, the once quiet town is bursting with energy. Restaurants and hotels hang signs saying, "Welcome New York Jets and Fans," while people from across the country gather to watch a professional sports team hit the gridiron. With the moderate lightheartedness that embodies the preseason, fans can often catch their favorite players eating at local hangouts like Doug's Fish Fry or pounding a few beers at the Dark Horse Tavern.
Coming from New York City, the Jets are accustomed to attention, but this year's preseason is playing on HBO's "Hard Knocks." While the show is football-based, it also shows the team in and around town.
Rebecca Bean, a Cortland resident and parking attendant for SUNY-Cortland during the Jets' training camp, said the team brought in about 12,000 people for its Green and White scrimmage Aug. 7. Bean said the most tickets she has sold for parking on just a regular practice day was more than 300.
Freshman Maya Gebhardt, another Cortland resident and parking attendant for SUNY-Cortland during the Jets camp, said the Jets' players and coaches and the people they have drawn in from across the country have helped Cortland see economic growth despite the recession.
"We constantly are turning people to Main Street if they're waiting around for three hours for practice," Gebhardt said.
According to a study by three SUNY-Cortland faculty members, last year alone Cortland County generated $4.26 million in economic activity, in large part because of the Jets' training camp.
Michael Bierley, manager at Doug's Fish Fry in Cortland, said having the Jets in town helped bring in revenue.
"Our best advertisement is word of mouth," he said. "We get a lot of people that come in from around the area that aren't [from] town that come up through."
The Jets have transformed Cortland from a town most people outside of Central New York had never heard of into more of a household name.
Gebhardt said she never expected to see such big results for the city.
"How many people grow up in a town where an NFL football team has their training camp?" she said. "It's just unbelievable. We never would have thought Cortland would be on HBO or ESPN."