Whether you're playing for fun or for money, fantasy football is one of the greatest games out there for the former or even current athlete who's looking to live vicariously through the success of others. I'm one of those people.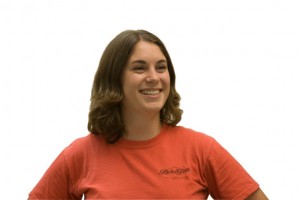 And while the National Football League is the prime level for this magical realm of sports, Division III football has more than 200 teams competing. This leaves about seven times more players to choose from at each position and hypothetically a more challenging experience. Move over 12 team leagues, you're now set to have divisions to make you feel even more like a pro.
While there might be more players to choose from, that makes the selection process much more difficult. Senior Nate March, play-by-play broadcaster for WICB, said the obvious picks, like Chris Johnson and Adrian Peterson in the NFL, wouldn't necessarily be the best in a Division III forum.
March said Division III powerhouses No. 1 University of Wisconsin-Whitewater and No. 2
Mount Union College could provide two of those obvious picks with running back Levell Coppage and wide receiver Cecil Shorts, respectively.
"Since they beat everyone 70-0, they don't play entire games," he said. "The trick would be to find the best players on teams that are consistently good but are in close games consistently."
Because fantasy football is such an offense-heavy game, scoring would become tricky with the difference between professional and college formations and plays.
March said weighting quarterbacks rushing statistics equally with those of running backs would help improve that.
"Obviously I would want to be able to take advantage of say having perhaps Josh Carter, the Springfield [College] quarterback on my team, even though we know he's going to carry the ball 20-plus times per game and only throw it seven or eight," March said.
With the No. 30 team in the American Football Coaches
Association playing here on South Hill, you might even end up drafting your neighbor.
Ithaca College's senior quarterback Rob Zappia has posted brilliant fantasy numbers so far this season with 1,203 yards, 11 touchdowns and 2 interceptions through the first five games — that would give him more points than Baltimore Ravens' quarterback Joe Flacco in any league.
So, we may not have the same raucous tailgating parties as Division I schools, but with a Division III football interface we could bring a battle of wits off the gridiron.
"I'm a nerd," March said. "I would play it. It'd be a whole lot of fun."