For sports fans, mid-October means one thing — postseason baseball. With the potential for a rematch between the New York Yankees and the Philadelphia Phillies in the World Series, Ithaca has turned into the new central Jersey.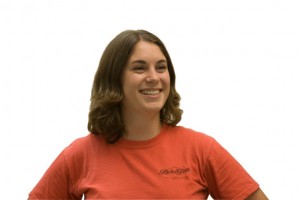 For fans of teams other than the current American and National League champions, the thought of a rematch is monotonous, but it's particularly painful for Mets and Red Sox fans.
"It's tough watching both teams that I absolutely hate play each other for the World Series when the Mets don't have a shot," graduate student and New York Mets fan Collin Clifford said. "[Last year] I watched it, I didn't get overly excited, I wouldn't have been really depressed about it if the Yankees lost, but when the Yankees finally won, it was like, 'Oh, thank God it's over. Now I can go watch my Jets.'"
For Phillies fans, it would be tough to face either American League team in the Series, with Cliff Lee, a former Phillie, now pitching for the Texas Rangers.
"He was here for such a short amount of time, but made such a large impact," senior and die-hard Phillies fan Alex Proujansky said. "It would be nice to see him succeed, just not against us."
After the deaths of George Steinbrenner, Bob Sheppard and just recently, Freddy "Sez" Schuman all in the same year, winning the Series would be as historic as ever for the 27-time champions.
"That's one thing that the players hopefully realize is how much those three guys meant to the fans, how much they meant to the players in general," senior Yankee fan Nick Karski said, donning his 2009 World Champion hat. "I feel like that should be some motivation to get them to win games."
For Proujansky and his Philadelphia comrades, the worst possible outcome would be seeing the Yankees win it all again.
"The majority of people here are from New York, so even if you're not a Yankee fan, you would be a bandwagon Yankee fan," he said. "So people who know nothing about baseball are going to rub it in your face."
When two of the most passionate fans face off, fights often ensue. Even though it's been almost a year since the Bronx Bombers and the Fightin' Phils duked it out in the Series, Karski said there has been even more heated talk between fans throughout the season.
"The teams haven't even played each other," Karski said. "They haven't even gone to the World Series. We don't even know who's won the LCS yet."
With Game 5 of the NLCS set for today and Game 6 of the ALCS squared away for tomorrow, most fans have at least one thing in common — they're on the edge of their seats.
Casey Musarra  is a senior televison-radio major. Contact her at [email protected].