Over on East Hill, the talk of the town this time of year is typically the Cornell University men's hockey team. In a world that's dominated by men's sports in headlines, most people rarely take notice of women's sports, even on a professional level.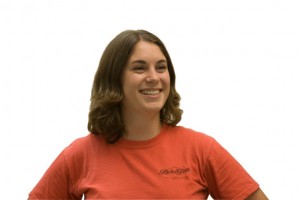 While often overshadowed by the historic men's hockey team, this year it's the women who particularly stand out. That's not to discount the success of the men's team, as it went on to claim a league-best 12th Eastern College Athletic Conference title last season. But on Oct. 19, the women's hockey team ranked No. 1 in the USA Today/USA Hockey poll — before even playing a regular season game this year.
"It's obviously a good feeling to know that we are one of the best teams out there, or so they think," Cornell junior forward Rebecca Johnston said. "Everyone is just really excited to get started, and [we]want to do well and want to live up to what their expectations are for our team."
So far the Big Red has lived up to expectations. The team took down Robert Morris University twice this weekend with a 3–2 win Friday and a 9–1 win Saturday.
Johnston, who missed last season with the Big Red because she played as a member of the Canadian Olympic Team in the Vancouver Olympics, said the No. 1 ranking puts pressure on the team because last year the Big Red was considered an underdog.
"We have to be able to adapt to that and come to every game expecting a good and hard competitive game and just be able to play our best," she said.
Cornell junior forward Catherine White, the reigning Eastern College Athletic Conference Hockey Player of the Year, said the team still has a long season ahead. After finishing as the nation's runners-up last year, she said the team is focused on picking up where it left off.
In addition to advancing to its first-ever NCAA tournament, the Big Red also went on to capture its first-ever ECAC tournament title last year. The Big Red is expected to repeat that feat, as it was picked to win the ECAC in the preseason coaches' poll.
White said the team doesn't get down about not getting as much attention as its male-counterpart. She said after last year's success during the regular season, the team brought in its largest attendance yet when they hosted the ECAC tournament at Lynah Rink.
With all the hype surrounding the Big Red, Johnston said she expects the team to get more recognition than in previous years.
The Big Red begins ECAC play at 7 p.m. tomorrow as it takes on Quinnipiac University in Hamden, Conn.