Israel's growth transcends boycott and disagreement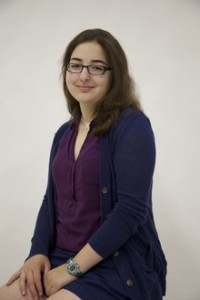 Drip Irrigation, the ReWalk and the PillCam are all inventions from Israel that are improving people's lives on a daily basis. With the amount of innovation and development coming from Israel in recent years, I believe we should collaborate with Israeli institutions, rather than boycott them.
This is why I support President Rochon's decision to uphold academic freedom by opposing the American Studies Association's boycott of Israeli higher education institutions.
This is not the first of these boycotts. In 2007, the Univeristy and College Union in England proposed an Israeli boycott. Then-Ithaca College president Peggy Ryan Williams declined to sign a petition opposing the boycott.
Students at Ithaca College should use the advantages of academic freedom to seek out opportunities wherever they may lie for collaboration with other innovators.
Personally, I have sought out educational opportunities in Israel, a country that has not only entered the 21st century, but is leading the global market in 21st century innovation and development.
During my third trip to Israel over this past winter break, I had the chance to further explore the positive impact Israel has on the world through its many innovative contributions. On the two days we spent in Tel Aviv, we visited a variety of innovative companies and non-profit organizations in Tel Aviv that are leading the way in their fields; most notable were Easy Social Shop and Save a Child's Heart.
Easy Social Shop is one of the many startup companies contributing to Israel's achievement of the highest density of startup companies in the world. Easy Social Shop meets the needs of many small businesses by offering an easy way to turn their Facebook page into a Facebook store in order to bolster revenue. Tel Aviv is now ranked the second best startup ecosystem, only after Silicon Valley, by the Startup Genome 2012 report. Nissim Lehyani, CEO of Easy Social Shop, explained that the atmosphere of Tel Aviv encourages entrepreneurs to network, take risks, question each other and develop products that meet the new needs of the 21st century.
Save a Child's Heart focuses on the humanitarian needs. Upon arrival at the Save a Child's Heart house, we were welcomed in to the brightly colored building to meet children from around the world who were recuperating from heart surgery. According to its website, Save a Child's Heart's mission is to, "improve the quality of pediatric cardiac care for children from developing countries who suffer from heart disease and to create centers of competence in these countries." Not only is Save a Child's Heart providing lifesaving surgery to children who do not have access to pediatric heart surgeons in their home countries, but it is also training doctors in these countries to improve access to health care around the world.
These are only two examples of the vast array of organizations making groundbreaking contributions to the international community. I encourage students at Ithaca College to find ways to get involved with these innovative contributions being developed in Israel. If students research opportunities to partner with Israeli startup companies, humanitarian organizations and higher education institutions, it will only enhance their real-world experience.
Samantha Weil is a freshman documentary studies and production major and chair of Israel Awareness at Hillel at Ithaca College. Email her at [email protected].
Boycott decries occupation without limiting freedom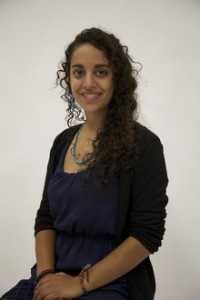 During winter break, President Tom Rochon released a statement regarding the American Studies Association's support of the academic boycott of Israeli Institutions. The idea of the boycott is to put pressure on Israel, whose academic institutions have a key role in maintaining a colonialist and apartheid state in occupied Palestine.Through fiscal contributions, defending the occupation or being complicit through the injustice, these institutions have supported the corrupt system. In 2005, Palestinian civil society created the Boycott, Divestment and Sanction movement. It was created in opposition to Palestine's occupation as a way of non-violent resistance.
The BDS movement is not isolated in its non-violence activism. An obvious example would be the boycott of public buses during the Jim Crow era, in which United States citizens, both black and white, boycotted the bus system to stand against segregation. During South African apartheid, there was a boycott of sporting activities that were considered central to the country. Today in Israel, just like any other developed country, academic institutions are a major tool for communication and education domestically and internationally.
President Rochon pointed out that Ithaca College has a history of standing for academic freedom. However, he failed to realize the true reality of the current Israeli state, which has stripped Palestinians not only of academic freedom but also basic human rights. The boycott is not an attempt to hamper academic freedom of Israeli students, but an attempt to raise the issue of the conflict to the international community. The academic boycott of Israel does not impede academic freedom.
It's also important to acknowledge what this boycott really means for higher education. Israeli professors are allowed to continue expressing their personal beliefs and presenting their findings at conferences, and no other academic institution is prevented from communicating with Israeli counterparts. Supporting a boycott means supporting an end to contributions to human rights violations that are carried out every day in occupied Palestine. By condemning one of the leading movements against the occupation, and given President Rochon's history with this topic, making dialogue around it very difficult, the college is choosing to remain neutral on the issue. I argue that this neutrality makes us complicit in the occupation.
The college should strive to make a positive impact, joining people like Stephen Hawking, who chose not to participate in last year's Israeli Presidential Conference, an annual meeting of world leaders to discuss global issues. Instead of further supporting pro-Zionist agendas that disadvantage an entire group of people, we should educate ourselves on the reality of the situation, then act on it. The college could host more speakers or encourage student groups to facilitate open dialogue around the issue and the BDS movement. Just as supporting the boycott is straying from neutrality, so is denouncing it, and a true appreciation for academic freedom will not exist until Palestinians also have safety, clean water and complete autonomy.
Luna Olavarria Gallegos is a freshman journalism major and leader of Students for Justice in Palestine. Email her at [email protected].