When junior Leisa Robotham decided to come to Ithaca College, she didn't know whether or not her squash career would continue on South Hill.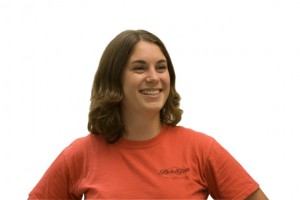 Robotham, who hails from Kingston, Jamaica, decided to come to the college because she always dreamed of going to school in New York. At the time she was applying, though, she was nursing an injury that prevented her from being recruited by a school with a squash team.
But after junior Bradley Kolodner, a fellow squash player, found out Robotham was interested in squash via Facebook, everything changed.
"We went and played squash a couple times at Cornell, and then we were like, 'You know, we should start a club,'" Robotham said.
With that, IC Squash was born in Fall 2009. Since the creation of the club, the team has advanced to nationals each year. Last year, the club competed in the emerging team division, and this past weekend the squad played in the main tournament at the College Squash Association Team Championships, placing fourth in their 10-team bracket.
Robotham said since the team only has two women, they compete in the men's division, which makes competition interesting, particularly this weekend when she beat a man from the University of Notre Dame.
"He was just so upset that I beat him," Robotham said. "I knew he was upset about it, but I thought he was just upset about the fact that OK he lost, but when we played [the University of Vermont], one of the guys came to me and was like, 'Oh you, you're that girl. When you played that guy from Notre Dame he was in the bathroom. He was next to tears.'"
It's been made clear over the years that men don't like losing to women — just imagine if Hillary had beaten out Obama back in the day. But the Notre Dame kid should hold his head high knowing he lost to one of the best. Robotham said she started playing squash when she was about 8-years-old when she went to the club with her dad to play. She later joined the junior program back home.
Though the team only placed fourth at nationals, Robotham said it made a good showing and helped put Ithaca on the map.
"It definitely opens up different connections to the college because now we're even talking with Notre Dame and other schools not even on the East Coast, in the South, on the West Coast and Midwest about playing games and traveling to their schools," she said. "It's just a whole other world."
Casey Musarra  is a senior televison-radio major. Contact her at [email protected].