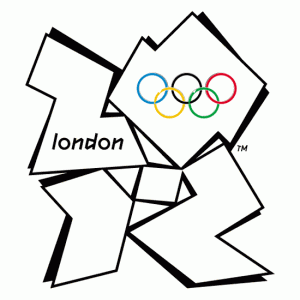 England is preparing to go all in for next year's Olympic Games. Apparently, offers have been extended to Coldplay, Muse and Gorillaz/Blur frontman Damon Albarn to write the official anthem of London's Olympics. When you give England a task, they do it right. I think this group brings a nice mix of musical tastes and it's refreshing to see them step out of their comfort zone by not running to Elton John. I love Elton John, but let's bring in some new faces.
Reports claim that the main objective is to have Martin and the rest of Coldplay perform the song at the opening ceremonies, but I don't see why all three shouldn't be there. I can imagine it. We open with Chris Martin sitting alone at the piano playing some heartfelt melody about togetherness and unity. Eventually the animated lineup of Gorillaz begins to be projected around the stadium. Then Matt Bellamy emerges in a blaze of fire and smoke, descends into a power slide and launches into a soaring guitar solo. All while wearing some ridiculous sort of space suit. Or he and Muse could just play "United States of Eurasia." It sounds like a Queen cover and talks about unifying the world.
Welcome to the future, Olympics.