Early this morning Diane Gayeski, dean of the Roy H. Park School of Communications, announced in an email to members of the Park community that the proposed merger of the cinema, photography and media arts and television-radio departments has been approved.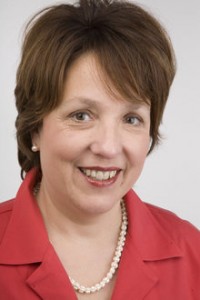 The decision was also announced to faculty of the two departments by Gayeski and Provost Gregory Woodward at a joint faculty meeting yesterday.
Gayeski proposed the merger in August and the idea was researched by a task force of several faculty members before being recommended by TV-R and CPMA faculty to Gayeski, Woodward and President Tom Rochon on March 1. The vote was divided, with 14 faculty in favor of merging and 12 against, with one abstention. The task force was composed of Scott Hamula, associate professor and chair of strategic communication, Nicholas Muellner, associate professor of cinema, photography and media arts, Steve Gordon, assistant professor of television-radio, Raymond Gozzi, associate professor of television-radio, and Guido Santi, assistant professor of cinema, photography and media arts.
Gayeski said students in either major will not be affected by the merge, and the change largely applies to the way the departments are organized administratively. Curriculum will also undergo few changes, she said.
"If we could have just flipped a switch and made it happen, nobody would have known that it happened," Gayeski said. "It's very much a behind the scenes way of accounting and planning."
Gayeski said she hopes the decision will give professors more freedom to expand curriculum in the future to teach across degrees and explore new media techniques. In the past, she said these opportunities were hindered by administrative red tape and limited the scope of learning students might otherwise experience.
"All the decisions are ultimately made with students in mind," Gayeski said. "My job as a dean is to try to remove road blocks for people doing what they want to do in the best interest of students and in the best interest of faculty being able to make the best use of their talents."