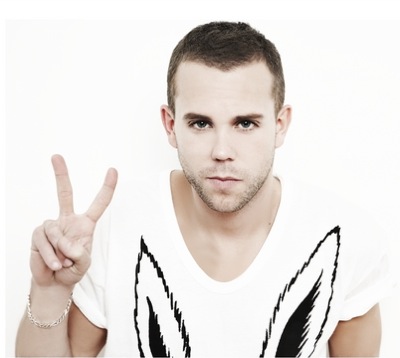 What's that? You're back for more?! Well ok! So am I. Hopefully you followed the blog last year and I'm assuming if you're reading this, I didn't offend/emotionally scar you enough. I know. I need to do better. Nah, I'm just kidding. But thanks for coming back. And if this is your first time visiting the blog, I hope you're ready for me to rant about horrible crowds, freak out over new bands and hopefully turn you on to some pretty cool music.
Let's start off with some M83. Cool? Cool. Anthony Gonzalez is the man behind the music and he's back with some truly gut-wrenching instrumental pieces. If French electro shoegaze is your thing, you best be keeping an eye out for the double LP, "Hurry Up, We're Dreaming," that lands on shelves this October.
The album recently leaked, which is not ideal for the band (usually), but it's Christmas in September for crazed, borderline-stalker fans like myself.
And now, the always dependable YouTube has given us tracks from the new album and below you can find one of my favorites, "Midnight City." Just when you think the song has reached its apex, Gonzalez throws another salvo of monstrous synth and cascading electronic drum hits. Oh, and there's a wonderful sax line right towards the end. Spoiler alert: you are susceptible to goosebumps or overwhelming feelings of raw emotion/nostalgia. And this is just from one track. I'll make you wait until October for my full review, which will be in the print edition. I've got to keep you coming back, don't I?