Oh Halloween…that most hallowed of holidays when, in the eternal words of that movie classic, Mean Girls, "Halloween is the one night a year when a girl can dress up like a total slut (oops, sorry, Ithacan – is that vulgar?) and no other girls can say anything about it." Which, sadly enough, is the case on Ithaca College's campus. Some people dress up like biddies in itty bitty costumes and the biddies dress like…well, I'll let you draw your own conclusions there. Let's just be honest here: between the plethora of black lace lingerie from the Rocky Horror show and the general lack of clothing for most Halloween costumes, there is a lot of epidermis on display on IC during Halloween weekend funny how the forty degree weather has no effect on this…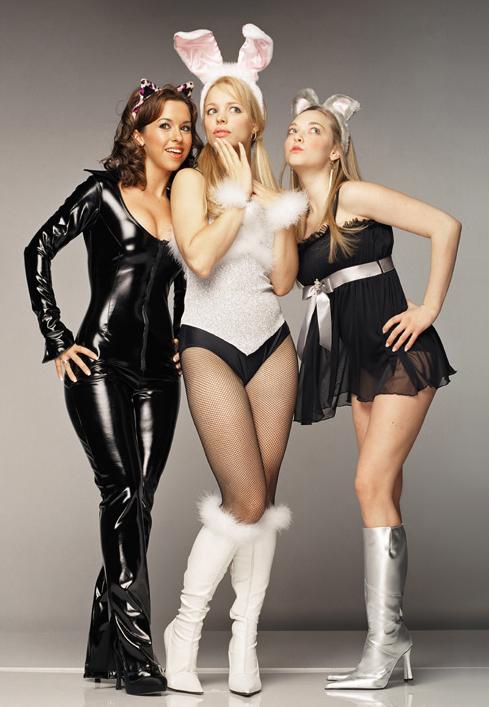 But anyhow… I think that it's completely possible to be cute this Halloween, while still being classy and covered (how's that for alliteration?!?)… Here are a few chic costume ideas below that'll get you a holla back this Halloween (at this point, you're probably groaning at my horrid pun. My apologies in advance.)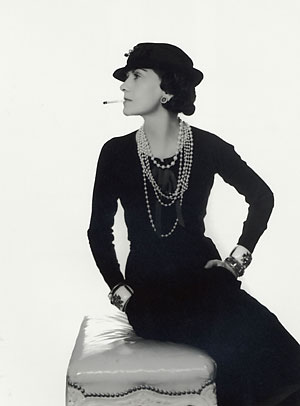 1. Coco Chanel: first lady of fashion, she's as easy as throwing on a little black dress, pearls and high heels. If you're feeling really motivated, grab a tweed bouclé collarless jacket. While most people associate her name with quilted chain strap purses, she was a feminist entrepreneur who championed women's sportswear and abolished restrictive corsets.
2. Mad Men: this would probably work best as a group costume; girls can wear pencil skirts a la the va-va-voom Christina Hendricks or full skirts and pearls with kitten heels like January Jones. Red lipstick, soft waves or beehives, and winged liquid liner complete the outfits. Guys can wear snazzy suits with skinny ties with shellacked hair for a dapper Don Draper look. Scotch and Lucky Strikes up the cool credentials of the ensemble; suburban strife and womanizing are optional.
3. Rosie the Riveter: This is my favorite costume so far and that has nothing to do with the fact that I dressed us as her last year; Rosie the Riveter is a feminist icon AND it's a costume that can keep you covered! Plus, it's easily compiled from items in your closet: jeans, chambray shirt, and a red bandana, topped off with red lips! Winning!