The Office of Health Promotions has suggested that students be given a heavier workload over Cortaca weekend to curb excessive drinking.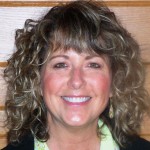 In an email sent out to faculty members two weeks ago through a private faculty listserv, Nancy Reynolds, Health Promotion Center program director, encouraged faculty to alter assignment due dates so that they fall on or around Nov. 14, the Monday after Cortaca Jug, the historic rival football game between SUNY-Cortland and Ithaca College.
The contents of the email were leaked to The Ithacan last week by a faculty member who asked to remain anonymous.
"If your students have important assignments due on Monday the 14th, some of them will be less likely to engage in high risk drinking the weekend beforehand," Reynolds said in the email. "While I respect the fact that many course syllabi are set well in advance, I encourage you to try to incorporate this prevention strategy by scheduling important assignments during this critical time period."
Reynolds also advised faculty to focus class discussion "on aspects of the event such as school spirit, the excitement of athletic competition, the fun tradition of a local rivalry, etc."
Michael Buck, clinical associate professor and associate faculty development coordinator, sent the email to faculty through the IC Teach listserv on Reynolds' behalf. Buck maintains the IC Teach listserv, which allows faculty to discuss teaching-related issues. He said Reynolds asked him to circulate the information to faculty, but sending the email does not reflect his endorsement of her message.
Buck declined to share individual responses to the message, but said he didn't get the impression that members of the faculty intended to assign extra work to students the weekend of Cortaca.
"I don't recall anybody endorsing that or saying that is exactly what they're going to do," Buck said. "I wouldn't want students to believe that we use learning opportunities such as exams, papers or projects as a stick that we hold over their head to make them behave in a certain way beyond their personal choice."
Junior Nick Katz said he heard about the email from Jason Freitag, associate professor of history, after another student brought it up in class.
"I thought it was kind of ridiculous and checked all my syllabi to see if I was going to have any work on that Monday," Katz said.
Freitag said he doesn't plan to deviate from the course syllabus.
"I don't make my work schedule for the students, I make it based on the needs of the course," he said. "I don't make it in relationship to Cortaca. I didn't see it as something that mattered to me practically."
He said he didn't sense that students were concerned as much as they were bemused by the idea that the faculty would think this way.
Senior Andrea Kwamya said she has a learning disability that requires her to schedule her time carefully and was surprised the idea originated in the Office of Health Promotion.
"I feel that it would be unfair for those who don't participate in Cortaca and do not choose to be belligerently drunk in the middle of the day," she said. "To impose upon us work that we haven't been able to consider or to plan into our schedule — that's ridiculous."
Reynolds said research by the National Institute on Alcohol Abuse and Alcoholism supports increasing academic rigor as a means for reducing excessive drinking — especially during what are considered "high risk weekend events." She said it was never her intention to manipulate students or influence how professors dole out class assignments.
"My intent was just to say, 'Remember, we know that one effective harm reduction strategy is to have assignments due after the weekend,'" Reynolds said. "We know that reduces high-risk drinking. Also, we know that some students like to have an excuse to say to their friends — 'Oh, I've got a big test on Monday, so I'm not going to be doing a lot of drinking this weekend.'"
Reynolds said her main role on campus is to advocate for students, not squash anyone's fun.
"We're trying to teach students how to stay safe and healthy," she said. "We all see that as our goal."
Brian Rettger, an exercise science major pursuing a graduate degree, said at the college level, this is no longer an appropriate role for faculty to play in the lives of its students.
"College work is supposed to be for the purpose of learning and not behavior modification," he said. "We like to consider ourselves adults. I don't think getting boozed up at Cortaca is really going to affect my college career."