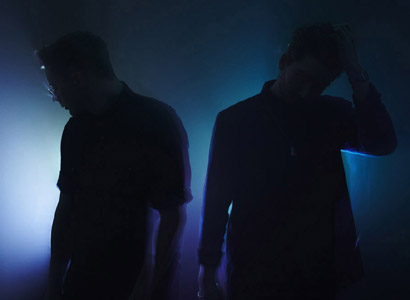 In a world dominated by dubstep, some electronic artists continue to lead a resistance movement in the form of house, disco and shoegaze. One of these acts is Welsh duo Man Without Country. You may remember me posting about them months ago when I first discovered their music.
While the band has not conducted a full tour of North America, they've opened for big shoegaze names such as M83, Active Child and School of Seven Bells in Europe. They recently debuted their new single, "Puppets," which is set for a digital release on April 9th.
"Puppets" sticks with the same style as is found on their King Complex EP: expansive synthetic elements that create a mystifying dream world. With icy vocals and scattered blips, the result is a pristine and sonically beautiful piece of art.