Many students choose to bring their car to the Ithaca College campus, and they enjoy low-cost or free parking permits. Usually, storing an automobile in a parking lot, whether it is on campus or in a city, is expensive.
According to the Victoria Policy Transport Institute, the college would need to charge a minimum of $50 per month for parking permits just to pay for the maintenance of those parking spaces. This fee is close to the amount freshmen currently pay for the privilege to park on campus.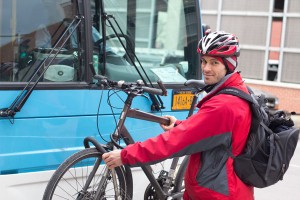 Other undergraduates who drive can purchase a permit for a low rate of $120 per year, which averages to about $13 a month for the academic year. This paltry fee does little to pay for maintenance of these spaces. Graduate students pay nothing for parking, at least not directly via parking permits. Cornell University charges students up to $777 annually for the closest parking spaces, which comes out to $86 per month, according to the school's parking information website.
So if non-freshmen drivers are not directly paying the actual cost via parking permits, then who is paying for it? If you pay tuition at Ithaca College, then you do, even if you don't drive. Students subsidize driving and automobile storage on the Ithaca College campus indirectly, because it is included in the college's operating costs and passed along in the tuition rates. Even if you don't have a car or avoid driving for environmental or financial reasons, you still pay for parking.
The parking maintenance costs at the college are much higher than the permit revenue. The amount lost on parking maintenance leads most of this expense to be absorbed by the college and thus passed on to all of the students. If Ithaca College developed a parking permit policy that charged people who store their automobile on campus a reasonable rate that would cover the cost of at least maintaining the spaces, such as for plowing and resurfacing the lots, it would create an open pricing structure that would allow students to opt out and not pay for parking they are not using. This would seem more in line with the college, which is well known for its sustainability efforts. Such a progressive policy would also likely discourage driving and parking on campus over time. Any increase in revenue could benefit student requests like having a bike share program, bringing Carshare back on campus or providing a shuttle bus on campus. It is vital for the city and local higher education institutions to support an efficient public transportation system.
Who should pay for parking? Should it be the person parking the car, or should it be all students at the college, including a growing number of people who choose to be car-free? A transparent tuition price that separates parking permit fees out of the overall tuition cost is a reasonable way to allow students to both bring their car to campus and minimize costs for those who don't use parking spaces.
If you do not agree with paying for parking you are not using, please contact Marion Brown, director of the sustainability leadership program, at [email protected] to continue progress toward more sustainable modes of transportation at the college.
Daniel Keough works on public transportation advocacy issues in and around the City of Ithaca with groups like the Bicycle Pedestrian Advisory Council. Email him at [email protected].