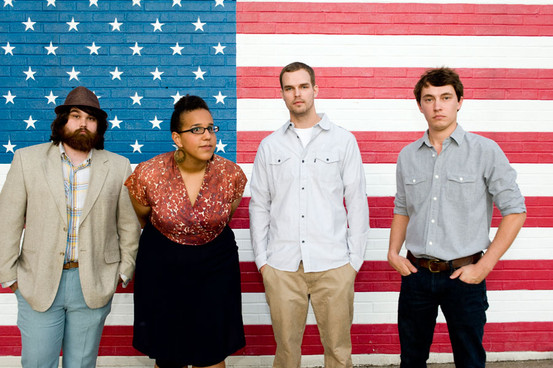 Alabama Shakes couldn't have picked a better time to jump into the music scene. As folk and soulful music continues to gain some traction, they're stepping into a welcoming environment. The group's rootsy rock is just plain infectious and uplifting. Who doesn't like music that makes you feel good?
Currently, the band is embarking on a sold out tour of Europe before returning stateside at the end of July for slots at the Newport Folk Festival in Rhode Island, Lollapalooza in Chicago and Outside Lands in San Francisco.
Their debut album, Boys & Girls, was just released and they've been burning up the blogosphere. My favorite track off the album is "I Found You." Lead singer and guitarist Brittany Howard's powerful vocals are a breath of fresh air in a world rife with autotune and voice modulators. I would like to personally thank them for reviving the organ in rock music. It should never have left.