When it comes to the opinion pages in influential American newspapers, it is still very much a man's world.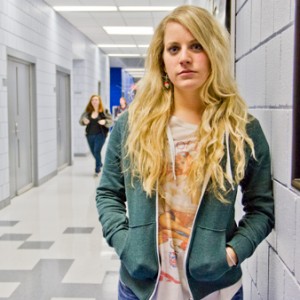 In legacy media like the New York Times, The Washington Post and the Wall Street Journal, women only represent 20 percent of op-ed writers. Statistics from the "Op-Ed Project," an organization that works to ensure a variety of voices are heard in American opinion media, show men contribute to far more opinion pieces than women and comment on harder-hitting subjects. Men publish more op-eds in both legacy and new media, in subjects like economics, international politics, security, national politics and education. Women are more likely to publish about so-called "pink" subjec­­­ts named the "4 Fs:" fashion, food, family and furniture. Though more women publish in new media than legacy media, women are still falling behind.
Women need to start being aware of the discrepancy in op-ed publication, and they need to be writing about the hard-hitting subjects as well as getting published more often. While there is nothing wrong with women writing on "pink" topics, the lack of women's voices and opinions on non-pink general topics like politics and the economy is problematic.
Women are practically absent in the debate of many hard news subjects, with their opinions accounting for just 13 percent on international politics, 14 percent on social action and 16 percent on national security. Women need to start commenting on these subjects, and the public needs to be aware that they are reading opinion pieces that are not always represented with gender equality.
The problem, however, does not always lie with the publishing process but the authors themselves. Far fewer women tend to submit op-ed pieces for publication. In 2008, The Washington Post's op-ed editor, Autumn Brewington, estimated the rate was nine to one. Women need to realize that their ideas matter, and they need to submit more to get their opinion out. They are sitting on powerful thoughts and solutions that may not get published because of their unwillingness to write.
Women need to be bold and express their opinions to the same degree as men. Currently, the percentage of women in the Senate is higher than the percentage of women getting published in op-eds — and that number is not that impressive either. Plenty of women have strong political, social and economical opinions; there is no shortage of women thinkers and no shortage of women writers, so there needs to be evidence of that in op-ed pieces published in these influential media.
College media currently have the highest number of female bylines out of the three groups, with women contributing 38 percent of opinion pieces, but one would expect the number to be even higher considering the number of female students attending college has risen for decades. Women need to start writing, and the media need to take notice to publish these op-ed and lower the gender bias on these subjects.
Women need to step up and share in narrating the world.