On March 3rd, The History Channel premiered "The Bible," a ten-hour miniseries produced by Mark Burnett, to record ratings. The series became the subject of many entertainment news publications for its weird on-set happenings, but now the series is the subject of a political controversy.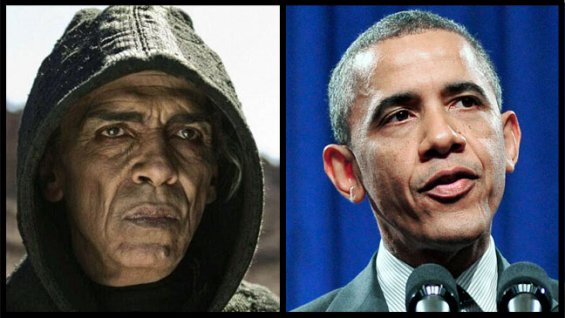 The March 17th episode of "The Bible" was the first of two to feature the character of Satan, and many viewers think the actor was intentionally cast in the part because of his resemblance to President Barack Obama. Looking at pictures of the two men side by side, the resemblance is easy to see.
The History Channel made a statement earlier today regarding the matter.
"History channel has the highest respect for President Obama," a History Channel representative said. "The series was produced with an international and diverse cast of respected actors. It's unfortunate that anyone made this false connection."
Mehdi Quazanni, who plays Satan on "The Bible," is a well-respected Moroccan actor who has acted in several Biblical epics. This includes the ABC miniseries "The Ten Commandments," which aired in 2006.
While there is a controversy, it does not seem like this will affect "The Bible"'s record-breaking run. The fourth part of the miniseries airs this Sunday on the History Channel