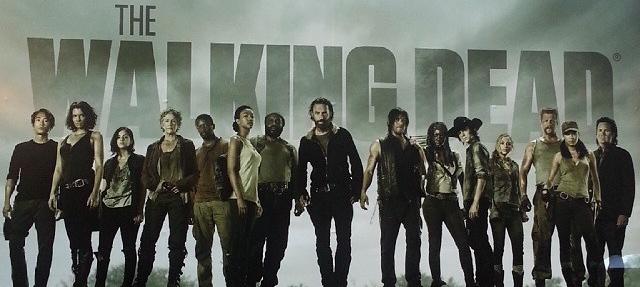 Here's the short answer: yes, yes it is.
Here's the long answer:
Anyone who has been a Walking Dead fan since the beginning can't deny that it's been a bumpy ride. Season after season of different show runners has caused such a fluctuation of quality per episode. The first Showrunner The Walking Dead had was Frank Darabont, who worked hand in hand with comic book creator Robert Kirkman. He was responsible for the first 6 episode test season that drew such large crowds to AMC. However, after the first season Frank was fired due to budgetary reasons. In retrospect, this was probably AMC's first mistake. This caused a chain reaction of Showrunners to come in and just not have the same feel the creator had designed. It left the series choppy and misguided, even with Kirkman's input.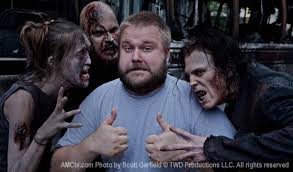 Most people would state that a show should do anything it can to keep its original Showrunner as it's usually their vision that creates a successful show. Plus, if AMC knew that The Walking Dead would go for six seasons and be syndicated all around the world, they would've probably sucked it up and paid a pretty penny to keep Frank Barabont.
But enough about the past Walking Dead, and onward! Last Season Scott Gimple took over as the Showrunner for The Walking Dead. What he brought to the table was simply experience and familiarity. While many would argue that last season was not as good as the first season, it's hard to blame Gimple for that. Many times, the Showrunner before has dug quite a story based hole that leaves the show in an undesirable place.
What Scott has done, was get The Walking Dead crew out of their weirdly comfortable home and out to explore this beautiful world Kirkman worked so hard to create. Gimple doesn't just simply have experience as a Showrunner however, before being named the next in line, he was a writer for season 2, and a associate producer for season 3. While most people don't find that a huge deal, it actually makes a big difference. Having someone who was part of the developmental process of the show from early on is very beneficial to keeping the show consistent with its origins, and allows Gimple to draw from the past with ease.
The first two episodes of The Walking Dead, now have the highest ratings by critics of any Walking Dead episodes, including the pilot. With a solid 9.7/10 for the season premiere it seems that Scott Gimple is finally bringing The Walking Dead out of it's mindless zombie killing format, and adding some depth to the drama. Be on a close watch for this season as the plot is fast paced, and you surely won't want to miss an episode of this season.