From freshman year to life after college, the concepts of this season's shows on Ithaca College Television have these academic experiences, and more, covered. Students working on ICTV have created four brand-new scripted shows to broadcast either on the Web or on the air. The new shows are "Dropouts," "Prerequisites," "Cliched" and "Writers' Block," all set to premiere this upcoming spring semester.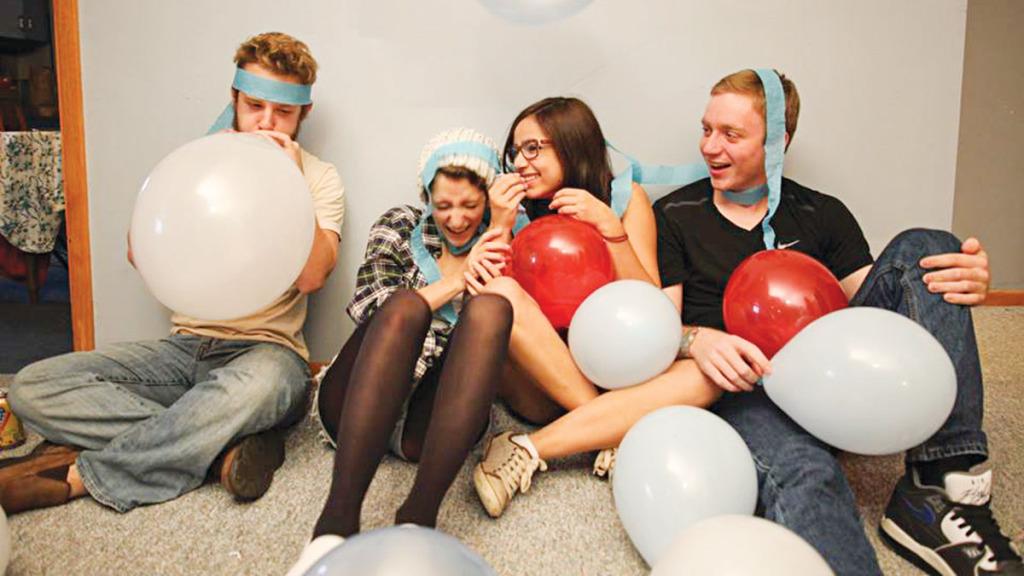 Dropouts
When two friends decide to suddenly drop out of college, they must navigate their new lives, independent of school. One of ICTV's newest comedies "Dropouts" follows four friends after two of them decide to drop out of college and how they handle the repercussions of their choice.
The concept came to the two producers, seniors Marissa Villegas and Kristin Hoerup, while they were studying in Los Angeles last semester. As the brainstorming process continued, however, the pair began to see their characters as more than just academic deserters, Hoerup said.
"I think it became less about them characterized as dropouts," Hoerup said. "It's just something that they did, and then we focused on them more as people instead."
The people watching the show may not be dropouts, but the producers said the themes, such as keeping old friends and having a plan for your life, are still relevant to the college experience because the show explores what happens after college. However, they said they both wanted the show to be fun to watch for everyone.
"It's a silly sitcom about how you would deal with… trying to figure out life as a dropout," Villegas said. "We want it to be off the wall but sweet."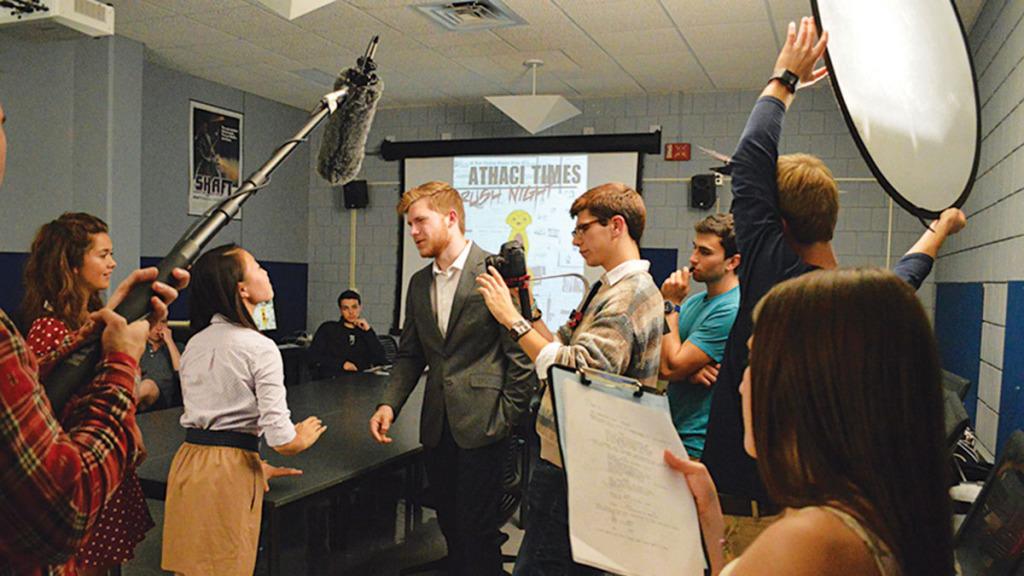 Prerequisites
Freshman year has many things to be scared about, like the first roommate and the horrors of finals week. ICTV's Web series "Prerequisites" takes those experiences and accentuates the comedy of them all. The original idea for the show was a sketch-comedy program by juniors Will Tarshis and Sam Colleran. It later morphed into a narrative piece following three freshmen starting out at the fictional Athaci University.
"It was going to be a sketch comedy, just random comedy sketches, but we realized we needed more of an overall story to kind of carry it," Tarshis said. "And so we kept some of our random ideas but put them into more of a narrative format."
Each episode will highlight the three main characters' individual experiences with their own storylines. The producers said they designed the show this way to get as much content as they could into one episode. In addition to multiple storylines, Colleran said the show features different formats of filming.
"We have one sketch that's shot like mockumentary style, like 'The Office,'" Colleran said. "We have one that's like a music video, like The Lonely Island."
The producers attribute the success in production of the show to the amicable relationship among the production staff. Tarshis said sharing a similar sense of humor helped in the process.
"I think one of the reasons it works so well is that in the writing process. We're very comfortable saying something that would come to our mind even if it was so dumb," Tarshis said. "There was no judgment. Either one of us was like, 'That's too dumb,' and we would just move on, or we would be like, 'That's awesome.'"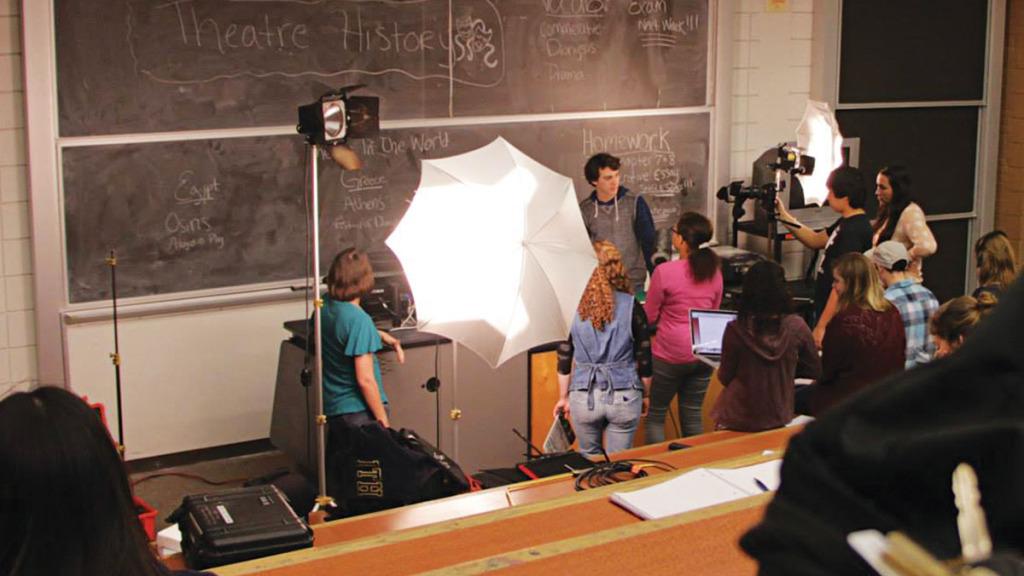 Cliched
Cliches seem impossible to avoid today, so sophomores Brennah Chirumbole, Nash Collings-Miller and Jahan Lam decided they would use them all in ICTV's new romantic comedy, "Cliched." The show is centered around Guy, a college student who made it his goal to get the girl of his dreams by using only movie cliches.
The group of friends decided to write an ICTV show together but wanted to do something that was different. Lam, the director of photography, said they attempt to do this by taking a different approach to romantic comedy cliches.
"We decided that we should do a romantic comedy, and then someone said we should do something to avoid the cliches, and so then someone was like, 'Instead of avoiding them, why don't we use all the cliches?'" Lam said.
The show was written by Chirumbole, who also acts as producer, and sophomore Brenna Brandes over the summer, but the team came up with the idea in January 2014, Chirumbole said.
"I like watching everything come to life," Chirumbole said. "I basically spent my whole summer developing this and writing this, and actually seeing this become a thing is really cool."
The show has a cast of 13, which is almost twice as large as the average size of the season, something Chirumbole said makes the show stand out.
"Well, I didn't realize this until recently: We have a lot more characters than the other shows do," Chirumbole said. "Most of them have four or five, but we have our main character and we have all these minor characters around him."
The main goal of the production team was to make the show fun for everyone involved, producer Collings-Miller said.
"I think we tried to be looser with it," Collings-Miller said. "We allowed things to change … so we could make it a good experience for everyone.".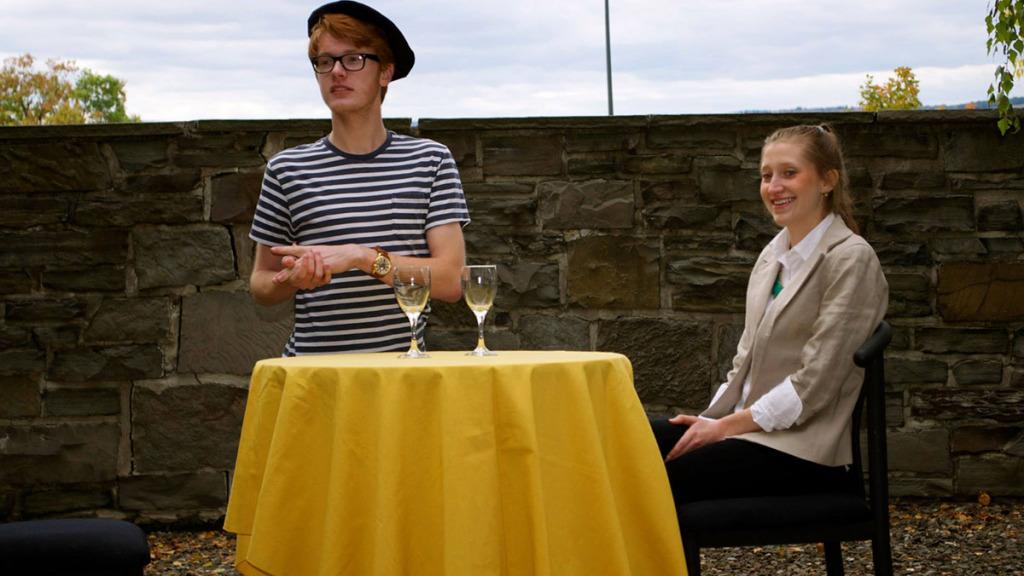 Writers' Block
When sophomores Casey Creveling, Mitchell Straub, Christian Cassidy-Amstutz and Dan Leap decided to make an ICTV show together, they began to brainstorm ideas, but nothing came up.
"We were like, 'Let's think of an idea,' and eventually we got stuck for an idea, and then [Creveling] said, 'Let's make a show about making a show,'" Straub, producer and director of photography for the show, said.
"Writers' Block" follows four film students after they find out they need to come up with an entire pitch for their final film project in a weekend. The four need to agree on one idea for their project.
"Each person pitches a different idea," Creveling, producer and director on the show, said. "As they pitch it, they show the pitch, and each pitch is a different genre."
Each of the three episodes will feature one of their characters' pitches, including a film noir, a romantic comedy and a horror film.