Eighteen members of the POC at IC group met at 8 a.m. Oct. 23  with President Tom Rochon and Benjamin Rifkin, provost and vice president of educational affairs, to discuss "action-oriented goals" proposed by Rochon in response to the Oct. 21 protest.
Rochon proposed two main goals to POC at IC, which stands for People of Color at Ithaca College: to host weekly "Town Hall Meetings" among students, faculty and administrators and to establish cultural-competency education training for all members of the campus community.
He asked the students for their advice on which groups should be included in the town hall meetings, but no one responded. When outlining his second goal, he said he wanted the cultural-competence training program to educate "everyone" on campus — including himself — on cultural sensitivity, and how to "intervene in a supportive way." He described his vision for the program to be a "a toolkit for people to have when they encounter something that is just wrong."
Rochon said he does not know at this time what the training would look like or who would facilitate it.
Rochon initially opened the meeting by communicating his goals for the discussion, which were to be responsive to comments made at the rally, to listen to student input and to discuss possible goals for action.
Senior Eddy Tapia responded with the only comment on behalf of the group during the meeting.
"We came here to not open up any sort of discourse at this moment. We came to listen to action-oriented goals that you mentioned you had, and that is the limit of what this meeting is for for us," Tapia said.
With the exception of Tapia's statement, the 18 students followed their "No more dialogue; we want action" sentiment from the protest, staying silent during the 11-minute meeting.
They walked out of the room without discussion at the end.
"The demonstration held on Oct. 21 and numerous demonstrations before clearly articulated we wanted action and not empty dialogue," a POC at IC Facebook statement said. "In accordance to this, we stayed silent as Tom Rochon articulated his 'action oriented goals.'"
During the meeting, Rochon addressed the Blue Skies Reimagining controversy.
"If I had to do it over again, I would have stood up in the Blue Sky Reimagining," Rochon said. "I felt an unspooling of something that was just deeply wrong at the time. I kept hoping it would be over quickly — not the panel, but that it wouldn't be a repeated mention, and it didn't play out that way, and I wish I had it to do again. But that's part of having a toolkit. That's part of thinking in advance to situations that might occur or that do occur. So I include myself in the sense that everyone on this campus needs some training, needs some reflection."
He also said he did recognize that there was a racial problem on campus, but recent events "hit with such disturbing frequency in the last week [and] just exacerbate those problems and bring them more to the surface."
"One thing I took from [the rally], which I probably should have already realized, was a far greater sense of urgency for action than I had previously understood," Rochon said. "I do want to tell you that the biggest takeaways from me in the rally was now is the time. Now is the truth. And I thank you for making that so very clear."
Following his statement, Rochon asked for comments on his proposals. After 27 seconds of silence, members of the group exchanged looks, silently got up from their seats and walked out of the room.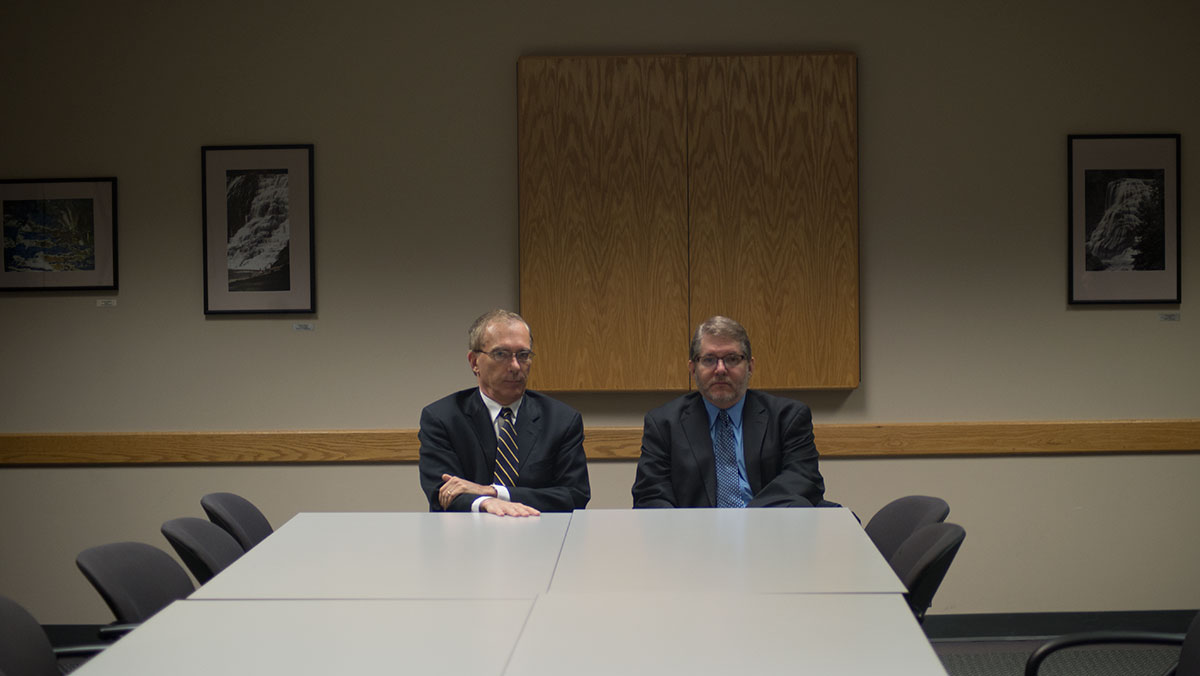 The full audio of the meeting was released an hour later on the POC at IC Facebook page, along with a statement about the context of the discussion. Below is the full audio of the meeting posted by the POC at IC group.