Ithaca College announced the creation of a new position at the college, chief diversity officer, Nov. 10, focused on addressing student concern about racism and cultural bias.
The addition of the position, college President Tom Rochon wrote, is an effort to improve the racial climate at the college.
According to the announcement, the position, which will report to Rochon directly, will be a go-to person for incidents of racial bias or discrimination as well as a liaison between the African, Latino, Asian and Native American community and administration.
"I will need the counsel and full-time focus of a strong and experienced leader with deep knowledge in this area in order to make progress with appropriate speed, inclusivity, accountability and transparency," Rochon said.
Rochon said the search for the new position will begin at the end of the fall semester and will likely conclude in the spring. Rochon said students will be updated on the makeup of the committee responsible for the search before winter break.
According to the announcement, "Given the importance of the duties of this position for the entire campus, the composition of the committee and the search process itself will be inclusive and transparent, with special attention to the needs and perspectives of students, faculty, and staff."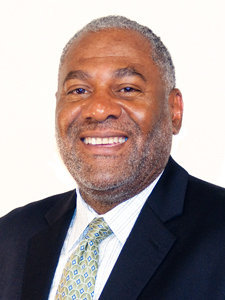 Roger Richardson, associate provost for diversity, inclusion and engagement, will fill the position in addition to his original responsibilities in the interim, Rochon said.
"Dr. Richardson comes to this task with nearly four decades of higher education experience, including 15 years at Ithaca College, where he has built solid relationships with students, faculty, alumni and others on and off campus," Rochon said.
The Council on Diversity and Inclusion, created this fall as another response to campuswide upset, will continue to report to Richardson, and as outlined in the diversity plans, he will regularly report to the faculty, students and staff about efforts made against racism and cultural bias.