After weeks of hype on their Twitter, Facebook and website, Ithacappella revealed the secret of their Feb. 8 announcement this morning.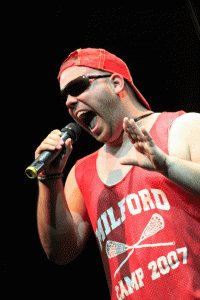 In collaboration with the female a cappella group Premium Blend, Ithacappella has released their version of Katy Perry's "Firework" as a single on iTunes, with all proceeds going toward The Trevor Project. The Trevor Project is a national organization focused on suicide prevention efforts among LGBTQ youth.
The single reached the top 150 downloaded songs list on iTunes Wednesday morning only 24 hours after its release. Currently listed as number 140, the song is continuing to rise in popularity.
Junior Jimmy Knowles, vice president of Ithacappella, said the groups were motivated by the It Gets Better campaign to do something positive in the wake of the many suicides across the country last fall.
"We wanted to try to do something we could take and call our own, and to do what we're best at and use that to make a bigger impact," he said.
Knowles said they chose the song because of it's current popularity, mix of upbeat tempo and meaningful lyrics. After the release of Perry's "Firework" music video, it has been toted as an anthem for the It Gets Better campaign.
"It was the perfect song," he said. "It really encompassed everything we wanted to do in responding to The Trevor Project, their mission and what we wanted to accomplish."
After performing the song together at Ithacappella's Block Two concert in December, Ithacappella and Premium Blend decided to record the same arrangement for this single.
Thirty-seven people from both groups came together to record "Firework" in just one day in late January. The track features 12 soloists, who are a mix of Ithacappella and Premium Blend members.
Senior Dave Grossman, conductor of Ithacappella, said the group originally had the idea to perform the song on its own, but after listening to the ranges for the solos, the men decided it would be the perfect song to work with their long-time friends in Premium Blend.
Senior Daria Harper, president of Premium Blend, said performing the song was the most fun she's ever had on stage. She said the experience was extremely rewarding.
"Our groups are really good friends, and most of the time we're just doing something fun together, but to be doing something we're all really passionate about, it was the best," she said. "We knew we had the vocal power behind it, and we knew we could put it out there and make it worth it."
Already, celebrities are helping spread the word about the single's release. Eric Stonestreet, who plays Cam on "Modern Family," tweeted about the single this morning. They have also been in contact with Darren Criss and Lea Michele from "Glee," Daniel Radcliffe, Good Morning America and The Ellen DeGeneres Show. Fans have been posting positive feedback on Facebook and Twitter since the single was released at midnight.
Grossman said he spent an entire day in his room coming up with the arrangement for the song. He said he wanted to go all-out with it in order to make as big of an impact as possible.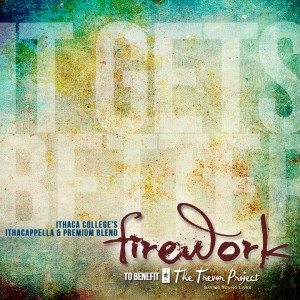 "The idea behind it is to take the mood of the song and figure how can we get that through in the voices," he said. "You can hear different things happen in the chorus that aren't in the [original] song that adds some different excitement and passion in it. It wasn't hard in terms of what to do, it was hard to find the right thing to do, and I know we've done that with this song."