Sixty years after author Jack Kerouac wrote his era-defining novel "On the Road," the Beat Generation, with its "angelheaded hipsters," is experiencing a surge of popularity on campus.
Films, books and other media focus on the era, and college students are embracing its influence.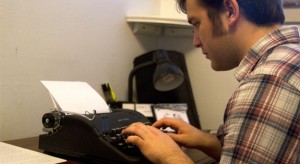 The Beat Generation began in the late 1940s but didn't come to prominence until the 1950s. It was led by a group of writers and poets who promoted the ideals of transcendentalism, freedom from censorship, sexual liberation and political activism. At the start of the Cold War, the Beats, consisting of writers like Kerouac, Allen Ginsberg, Gary Snyder and others, represented a departure from conservative social and political norms.
At Ithaca College, the Beats are represented on the syllabi of several classes. David Kramer, assistant professor of English, has his section of Introduction to American Literature read Kerouac's "On the Road." Freshman Danny Doran is currently taking the class, and said what drives the current obsession with all things Beat is the fact that the era mirrors many of the same issues of today.
"We have environmental problems that were prevalent back then but are even more of an issue now," he said. "We're in a war that a lot of people don't necessarily agree with or support, so the anti-war movement is relevant."
Kramer said his class is reading Beat literature because the era had such a great influence on American culture.
"'On the Road' is one of those books that sort of sums up this love of the landscape, this love of frontier, this nostalgic view of the possibilities of America," he said.
Doran first read the book in his freshman year of high school, and then on a road trip this summer and again in class this semester.
"I travel a lot, and it had that vibe and spirit of being excited about traveling and meeting new people," he said. "I could relate to it, and it was interesting."
Doran said he is interested in reading more literature from the Beats. After reading "On the Road," Doran said, he went out and bought more of Kerouac's books to delve into. He said he noticed students at the college with the same idea.
"Everybody is a little bit of a hipster, some more than others," he said. "You can't really say it's just because of the Beats, but it's definitely been influenced by that."
Stephen Cope, professor of poetry and American literature at Hobart College who previously taught American literature classes at Ithaca, said he's noticed an upswing in discussion of Beat Generation writing in academics.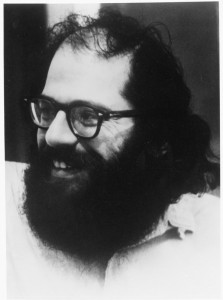 "The Beats were not really considered viable fodder for academic classes on literature for quite some time," Cope said. "Not really until the last decade or so was it incredibly common to see the Beats in academic classes."
Freshman Brooke Stroth is also in Kramer's American Literature class and said she is looking forward to reading "On the Road." To her, the college seems accepting of the Beat Generation.
"We have a new generation emerging that is interested in the ideas of the Beats," she said. "Ithaca basically embodies everything that the Beats were talking about."
Stacey Lewis, the current director of publicity and marketing at City Lights Publishing, where many Beat poets published their work, said college students are particularly receptive to the Beat ideals.
"A lot of the writing deals with what someone would call identity politics —  gender, race, sex," Lewis said. "Those are things that, when you get into college or out of your parents' home, there's this discovering of those topics."
An Editing and Publishing class at the college recently read Ginsberg's "Howl and Other Poems" as part of a discussion of controversies in publishing — the book was the subject of a landmark 1957 obscenity trial when it was published by City Lights.
Senior Liam Curley, a writing major currently taking the class, said he is interested in learning more about the time period  in which "Howl"  was published.
"Thinking about the context is probably even more interesting to me than the poem," he said.
The influence of the Beat Generation is not limited to academia, but is also reflected in popular culture today. James Franco starred in last year's "Howl," a biopic of Ginsberg. Two movies are also in production based on Kerouac's work.
Doran, a cinema and photography major, said his films are influenced by the Beat Generation. He said it reminds him of French New Wave cinema, a term used to describe a group of independent French filmmakers in the 1950s and '60s.
"The French New Wave filmmakers did this very different style of filmmaking, and the Beats had a very different style of writing," he said. "There are parallels and that definitely influence me."
Other items associated with the Beat Generation, like typewriters, are making an appearance in some groups.
Senior Bart Comegys, an English major, said he loves using his Smith Corona Sterling typewriter, the chosen instrument of Beat poets.
"With a typewriter, writing becomes more of a physical act," he said. "You have to put actual force into the words. It involves more of the whole person in the act of writing."
He said he has met other typewriter users in his time at the college.
"Everybody in my house uses a typewriter," Comegys said. "So it's increasing, but in small circles. There's a certain kind of person who's going to be doing this."
For Curley, the Beats continue on, especially as more students connect to their cultural ideals.
"We're looking for a community still," he said. "It's a wild time to be an American, and trying to understand what that means, and part of that identity is understanding where we come from."