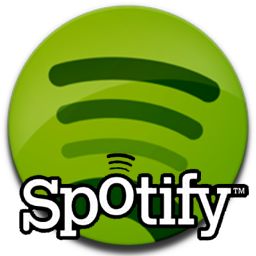 Usually the crazy Facebook changes don't concern me that much. I'm on there all the time and I learn to adapt. When I do complain, it's usually a jab at my fellow creepers who act like it's the end of the world. This past change was the only one that really annoyed me. It's just weird and it messes up my Facebook creeping style. But I'll live.
And more changes are on the way! Spotify, the Swedish music powerhouse, will be partnering with Facebook to create…SUPER FACEBOOK. No. I'm kidding. But that deal is going down. Spotify was just introduced to the American market back in July. I borderline sold my body for an invite (the only way you could sign up). Luckily, the Pains of Being Pure at Heart had a few invites and they gave some out to fans.
I tried it out and it was interesting. I made a couple playlists and it was fun to see the playlists of my other friends who were lucky enough to score an invite. But other than that, I chose to just stick with my iTunes and scoping out songs on YouTube. I think I'd be more apt to subscribe ($9.99/month) if I had a smart phone so I could enjoy my beats wherever I am. Apparently two million Americans believe the service is worth paying for.
But back to how Facebook plays into this. You'll now be able to share the songs you're listening to on Facebook. Spotify users will also be able to see song trends and click a button that plays music instantly from your news feed. There's also this new feature called the Music Dashboard which sounds like it will collect all the Spotify action in one convenient location.
If you're my friend on Facebook, this could be very dangerous. As it is, I post YouTube song links like a madman. This may be a draw for me to get back on Spotify. The marketing major in me is drooling at the thought of all the analytics that will now be available to Facebook users. Of course, I could figure out what songs are trending based on the number of statuses that are posted which are stamped with hearts and xoxo's.
"Can we pretend we're airplanes? <3 xoxo"
If this sounds like something that's going to either infuriate you or make you squeal with excitement, watch Spotify's video below which gives some non-verbal insight into the partnership.