It seems like no matter how many times Chris Brown seems to be smoothly gliding down the straight and narrow, he always gets knocked in the face by an interview or an appearance that brings up his 2009 assault on pop star Rihanna.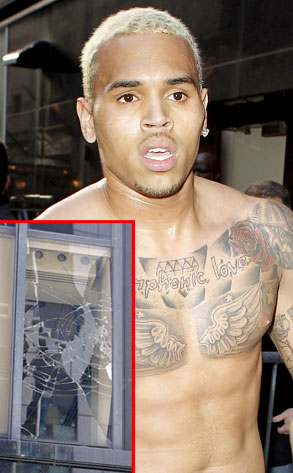 But this time, the quick-footed R&B singer lost his cool and it's going to haunt him for a while. This morning, Brown sat down with Good Morning America anchor Robin Roberts to talk about his life and his music. The inevitable questions about the Rihanna altercation reportedly threw Brown off the egde, and eyewitnesses told news outlets that he stormed off the set shirtless after the interview and broke the glass of a window.
Brown later tweeted: "I'm so over people bringing this past s–t up!!! Yet we praise Charlie Sheen and other celebs for there bulls–t."
Can you really blame him, though? In a world where we welcome Charlie Sheen and other messed up celebrities with open arms even after the most heinous of actions, you'd think that he'd be able to get a break. Though his actions in 2009 should never be brushed off as excusable, Brown should learn to be able to address the issues until the steam settles and the world moves on. Being a public figure in the music industry means that the press will be relentless.
And to top it off, Gawker is speculating that the questions were already approved by Brown's handlers before the interview, which calls into question the ethical nature of interviews with high-profile pop stars — not to mention why they came as a surprise to the singer.
So what's it going to be? Can he take the heat for what he did with grace? Or will we see another broken window next week?