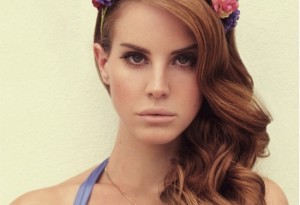 I love roadtrips. They combine two of my favorite things: driving and music. I enjoy driving six hours back to Rhode Island with nothing but my thoughts and my tunes…and the absolutely insane drivers that I constantly complain about. But roadtrips are even better with friends, especially when they have similar music tastes. Swapping iPods back and forth throughout the drive spices things up a bit and can introduce you to some nifty new tracks.
That's what happened over Thanksgiving Break when my friend played this new girl coming onto the scene, Lana Del Rey. I'd heard a bit about her through blog rumblings, but never really investigated further. I really enjoyed what I heard.
When I came back from break, I took the opportunity to dig a little deeper. I'm glad I did. Lana Del Rey combines the elegance of mid-1900s starlets with modern beauty. Her haunting voice is absolutely beautiful against melancholy instrumentals featuring piano and strings. In a world where Adele has become a superstar and female musicians are dominating the charts, nothing is stopping Lana Del Rey from making a big splash.