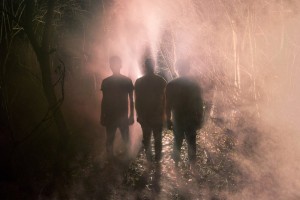 Lately I've really been getting into this band Man Without Country. I first heard of them when they remixed M83's "Midnight City." I was so impressed that I dug into some of their material. Unfortunately, there's not too much of it. They have one EP out called "King Complex."
While the EP only has five original songs that I set on repeat for hours, it's evident this band has some serious potential. The synthesizer lines these guys come up with are absolutely brilliant. I love how each of the tracks build until it finally just explodes with electrifying vivacity. The ghostly vocals add to the music's awesomely creepy feeling.
Watch the video for one of my favorite songs of the EP, "Inflammable Heart." Then you can go check out some others like:
"King Complex"
"Ebb & Flow"
"Iceberg"
"Xi"
Oops. That's the rest of the EP. You should probably get on that.