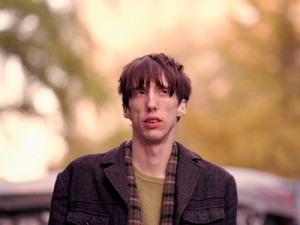 We've seen what happens when hecklers taunt performers from their seats. Most of the time, it winds up with some unfortunate rant that gets plastered all over YouTube. But what happens when the artist strikes back and flips the script?
One unfortunate (or deserving) gentleman found out the hard way at an Atlas Sound show the other night. He repeatedly called for frontman Bradford Cox to cover The Knack's hit, "My Sharona." I'm not entirely sure why the guy wanted to hear the song so bad, but he got to hear it…for a full hour.
In some kind of twisted and awesome display of vigilante concert justice, the band decided to play "My Sharona" for an entire hour. Except it was a lot less rock-y and a lot more psychedelic/creepy. But most of all, it was actually pretty interesting from the clips I saw.
Audience members raised their chairs above their heads as they danced along. And Cox eventually called the heckler up onto stage during the song and commanded him to strip. The guy did little more than remove his blazer, but it's clear that Cox was enjoying the role reversal, as he should. It's quite entertaining when the heckler tries to play it off and picks up a guitar and gets shut down by Cox.
You can read Cox's response to the occurrence when he talked to Jenn Pelly of Pitchfork. Let this be a lesson to all the jerks who start shouting, "FREEBIRD!!!" A tip of the hat to you, Mr. Cox.
I will warn you that portions of this is mildly NSFW due to language.